Fashion week is the holy grail for any fashion lover or fashion-obsessed. Luckily, I get to be in one of the cities that hosts an amazing fashion week twice a year–London. It is a whirlwind of fashion editors, stylists, buyers and bloggers running around town dressed in their best. It's quite interesting to people and style-watch. This season, like the last two, I was lucky enough to be invited by my designer friend to attend two shows. The shows were amazing, and you can catch the finale of both on my Instagram account.
London Fashion Week is kind of quiet compared to its counterparts. There aren't as many paparazzi and celebrities, but the collections aren't any less impressive. I want to highlight the two shows that I attended, because they aren't covered by the media as much as they should.
The first show I attended was Day 1– Eudon Choi. Eudon is a Korean fashion designer based in London, and his collection has been adored by Gwyneth Paltrow and the like. I love his collections because they overflow with femininity, but is edgy at the same time. For his AW17 collection, my favorite look was this oversized coat. I mean come on, can you not love this? Oversized is in, and I am more than happy to get on board. His collection is for the woman who wants to stand out instead of blend in, and his unique cuts and draping details fits a certain special characteristic. I love it. Check out his complete collection here.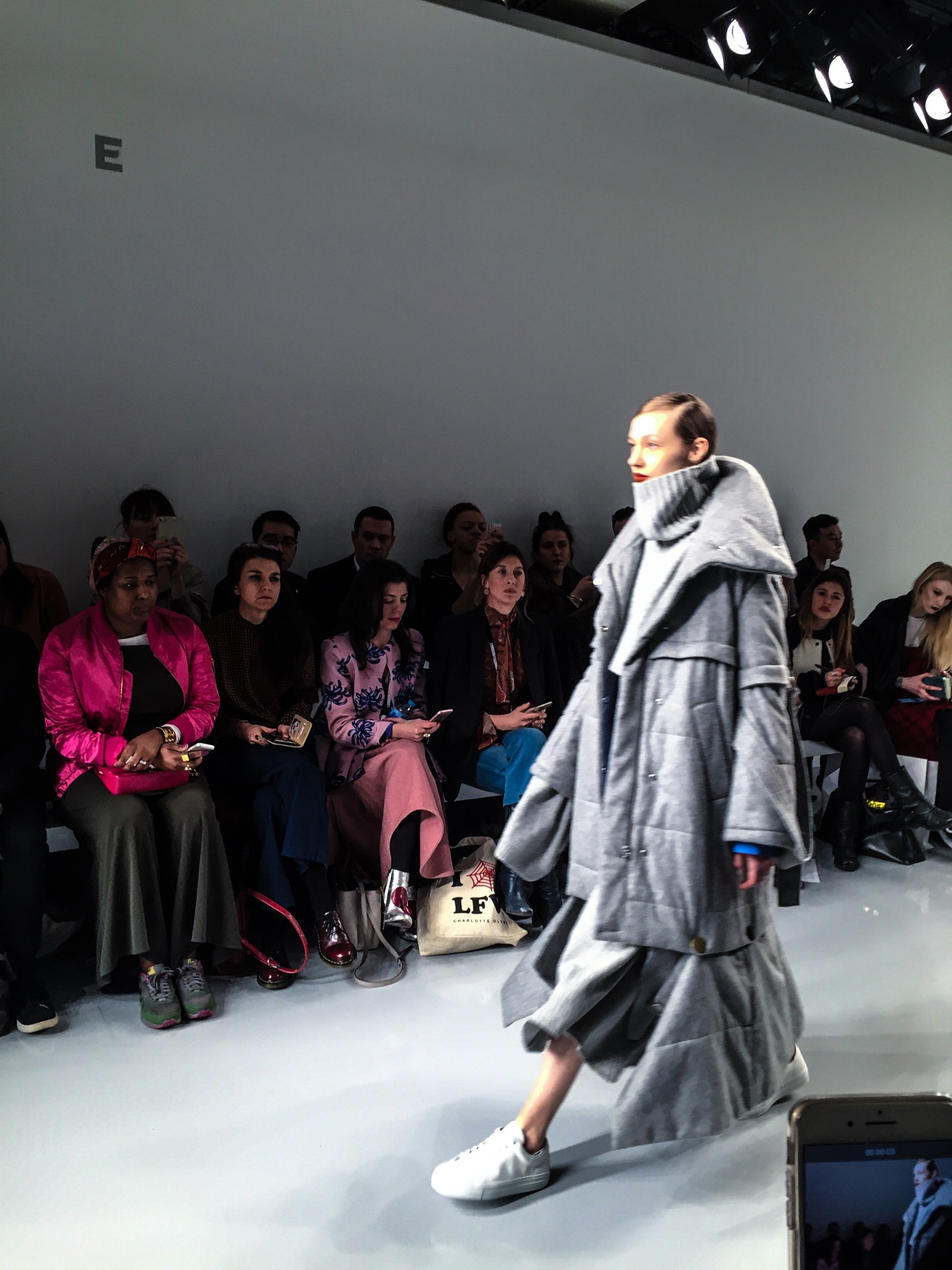 Every guest that attends "dress to impress" whether or not the papz are chasing for photos at the shows. For attending the show, I wanted to wear neutral tones because it's AW17. Fall and winter colors tend to be more neutral than anything, and this is the outfit I ended up throwing together. Dark brown vegan leather shorts, brown tights (heattech!), beige vest, tan coat. Over the knee boots complete my look and also keep me super warm!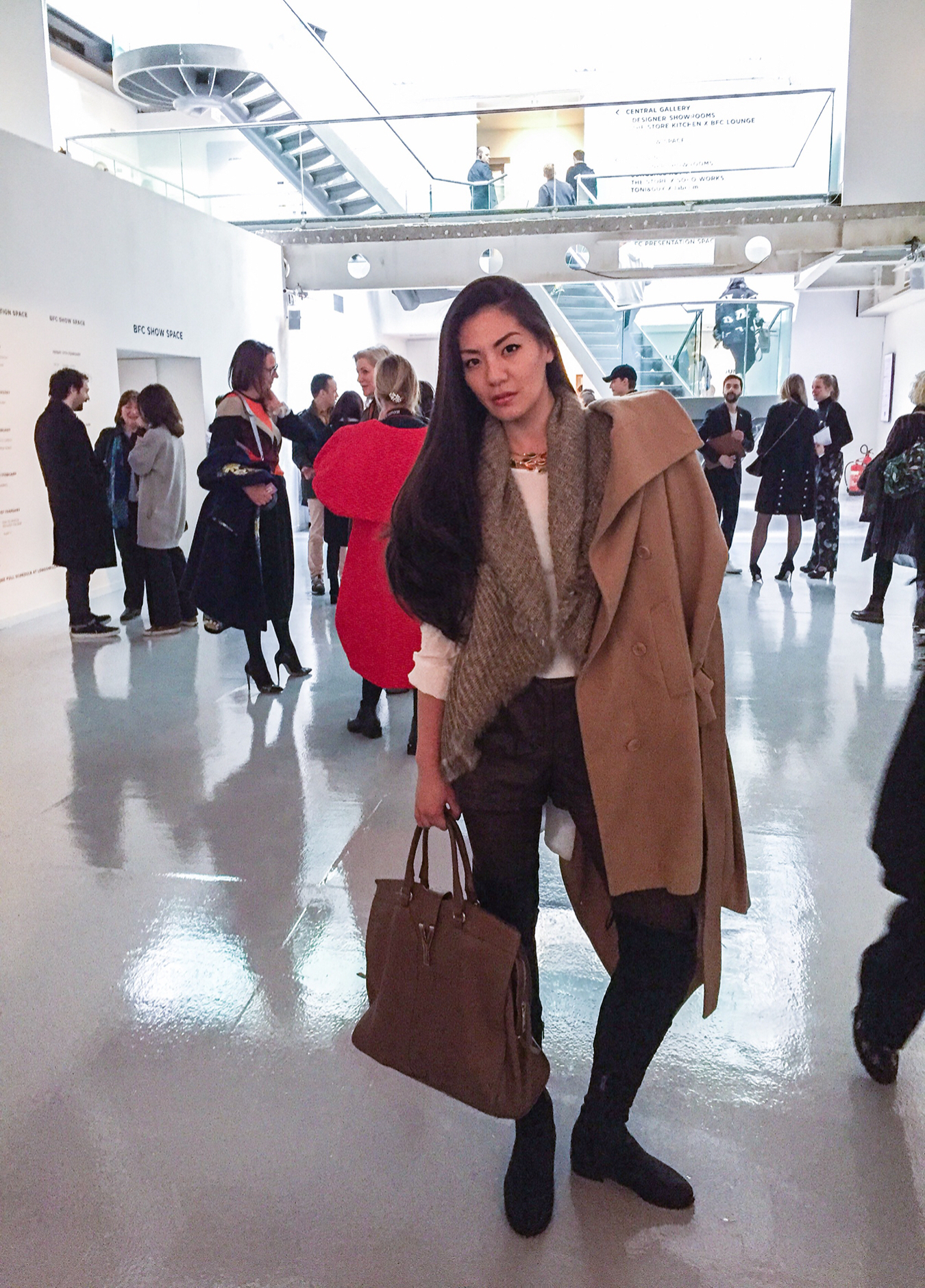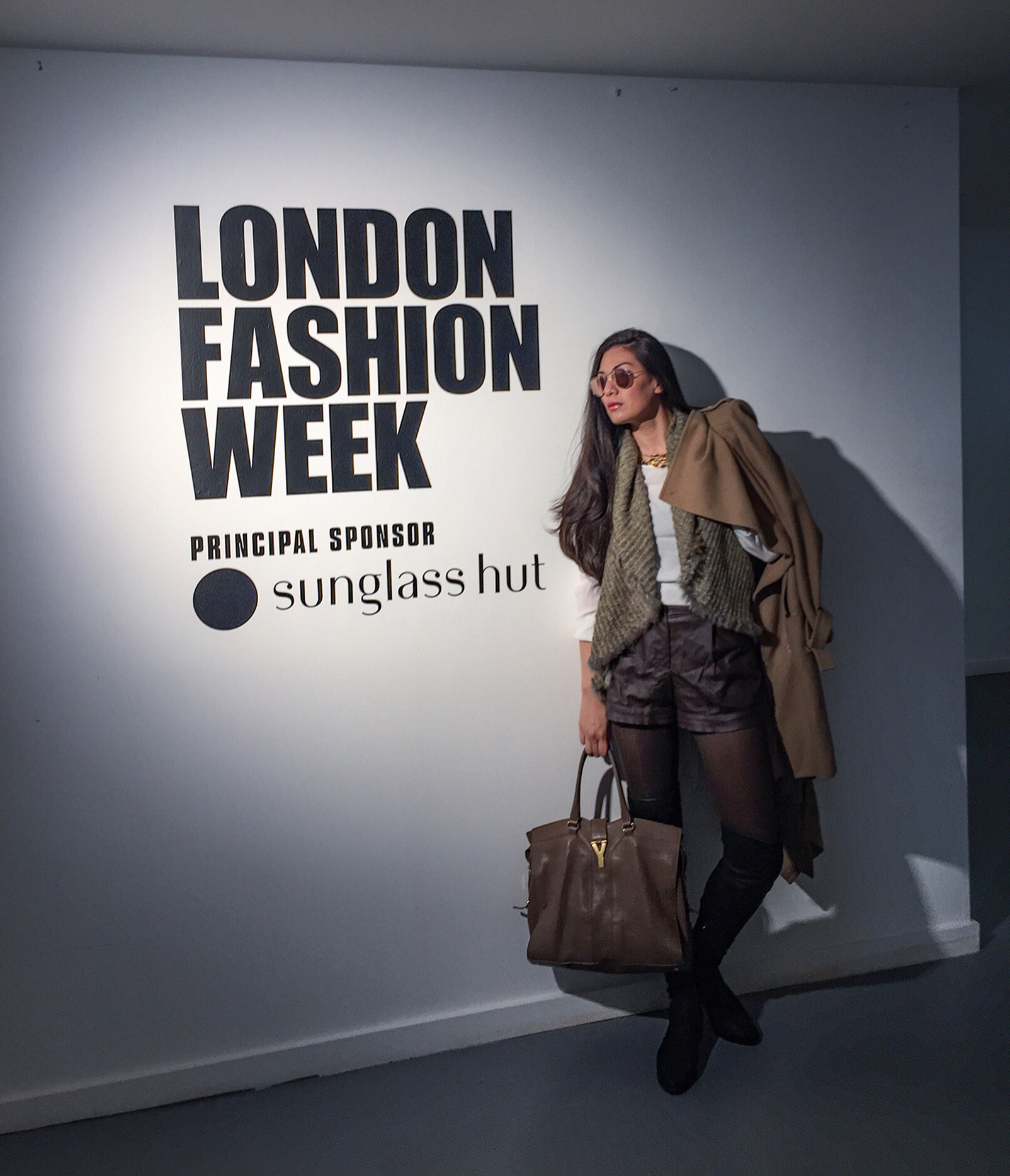 The other show I attended was Day 5– J. Js Lee. Jackie is also based in London, and her collection is one that is followed by many oohs and aahs (including mine in the front row… thanks Jackie!!). Her collection is one of sophistication sprinkled with little details that make the outfit. That is probably why Dover Street Market (London's chicest boutique) has been known to carry her line. Knotted scarves, belted accents, and sleeve details complete her AW17 show. The best part of her collection, is that it can be worn by every type of woman. My favorite looks are the pieces with the belted accents. So creative and unique, she is one of my fashion inspirations for sure. Check out her complete collection here.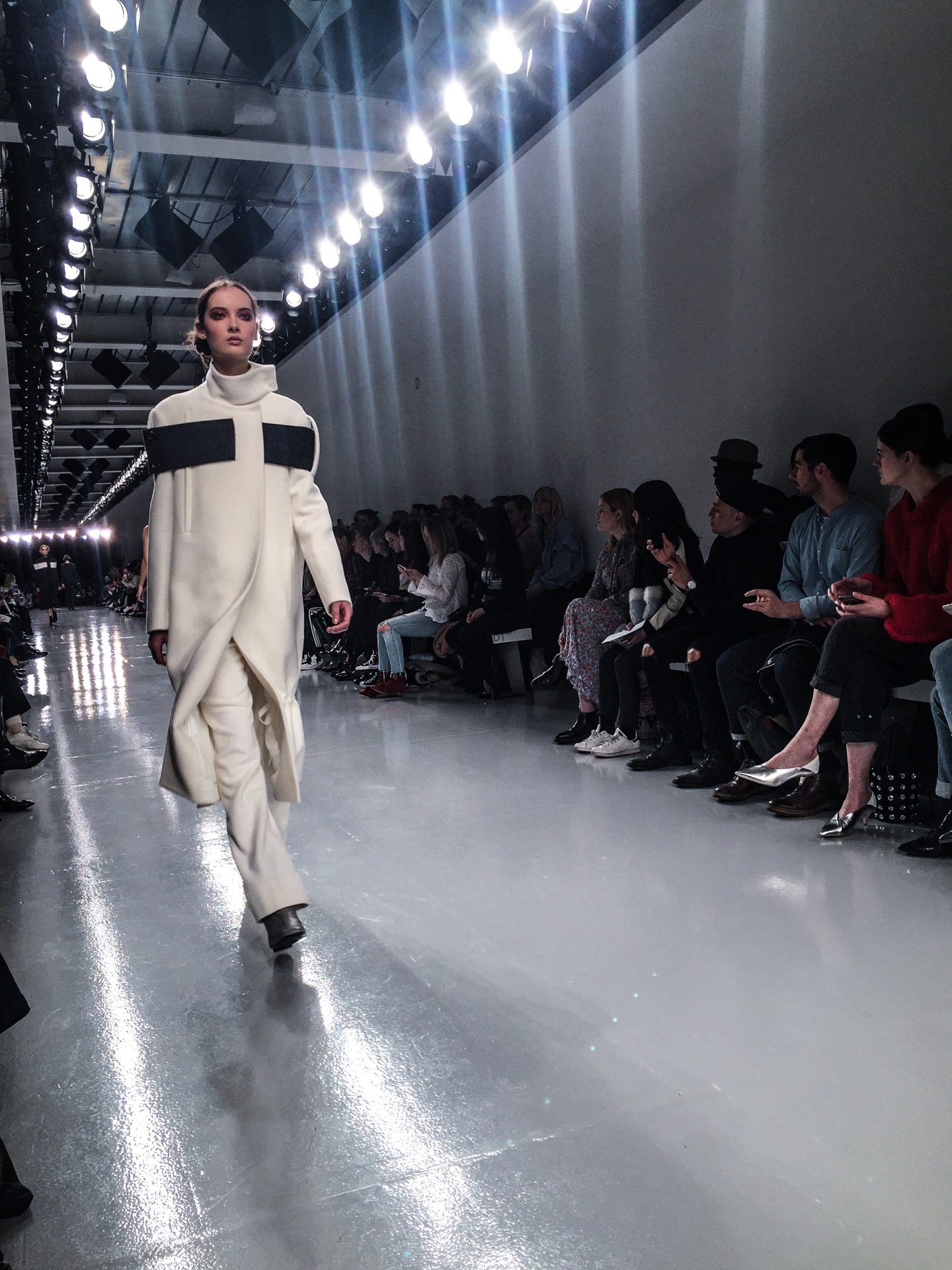 I wanted to be "smart" for Jackie's show so I decided to layer up with masculine and feminine pieces. Long sleeve heattech (always, for the cold), silk blouse with a pleated pussy bow, and a vest all buried under an oversized cardigan with double lined sleeves that shield me from the weather.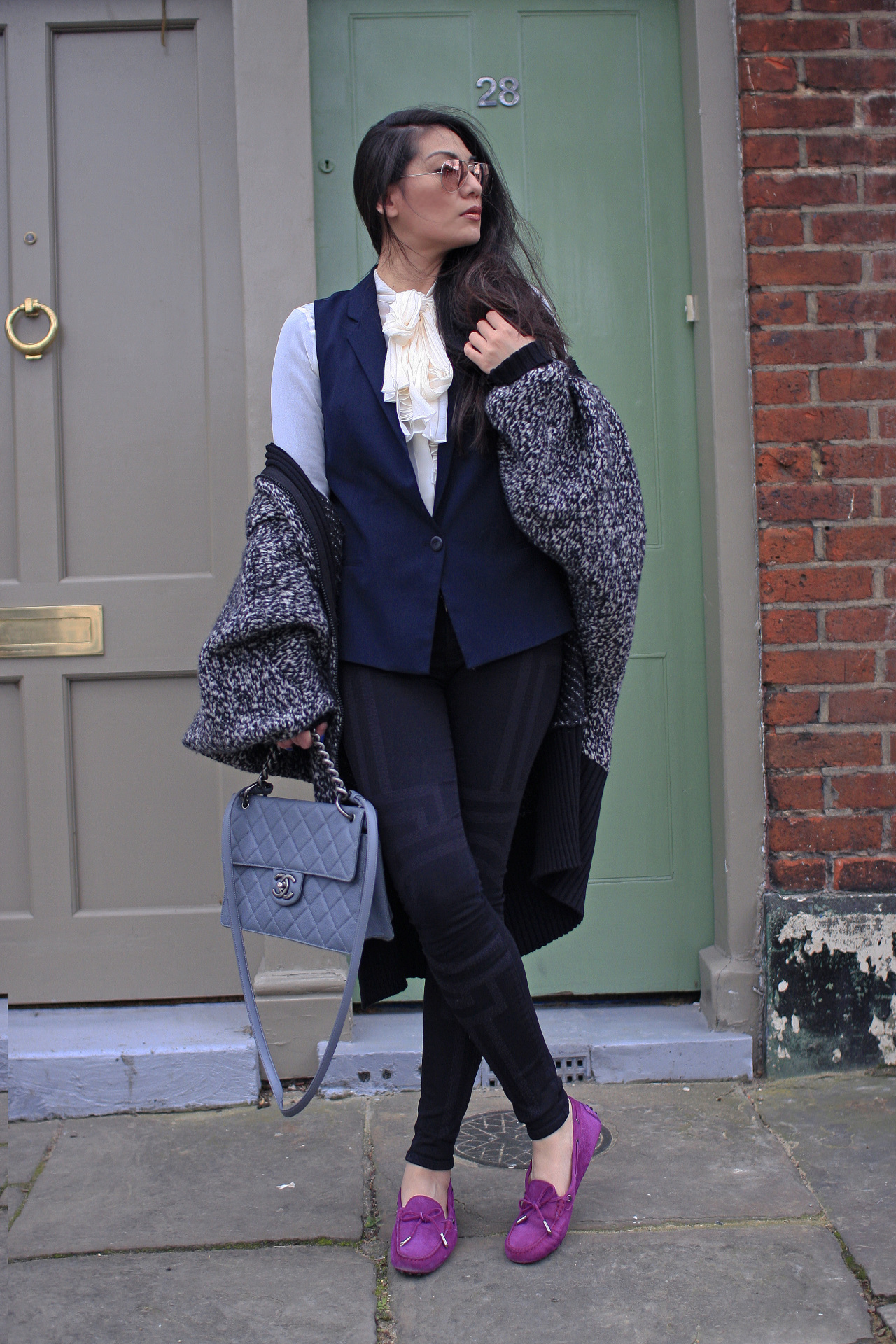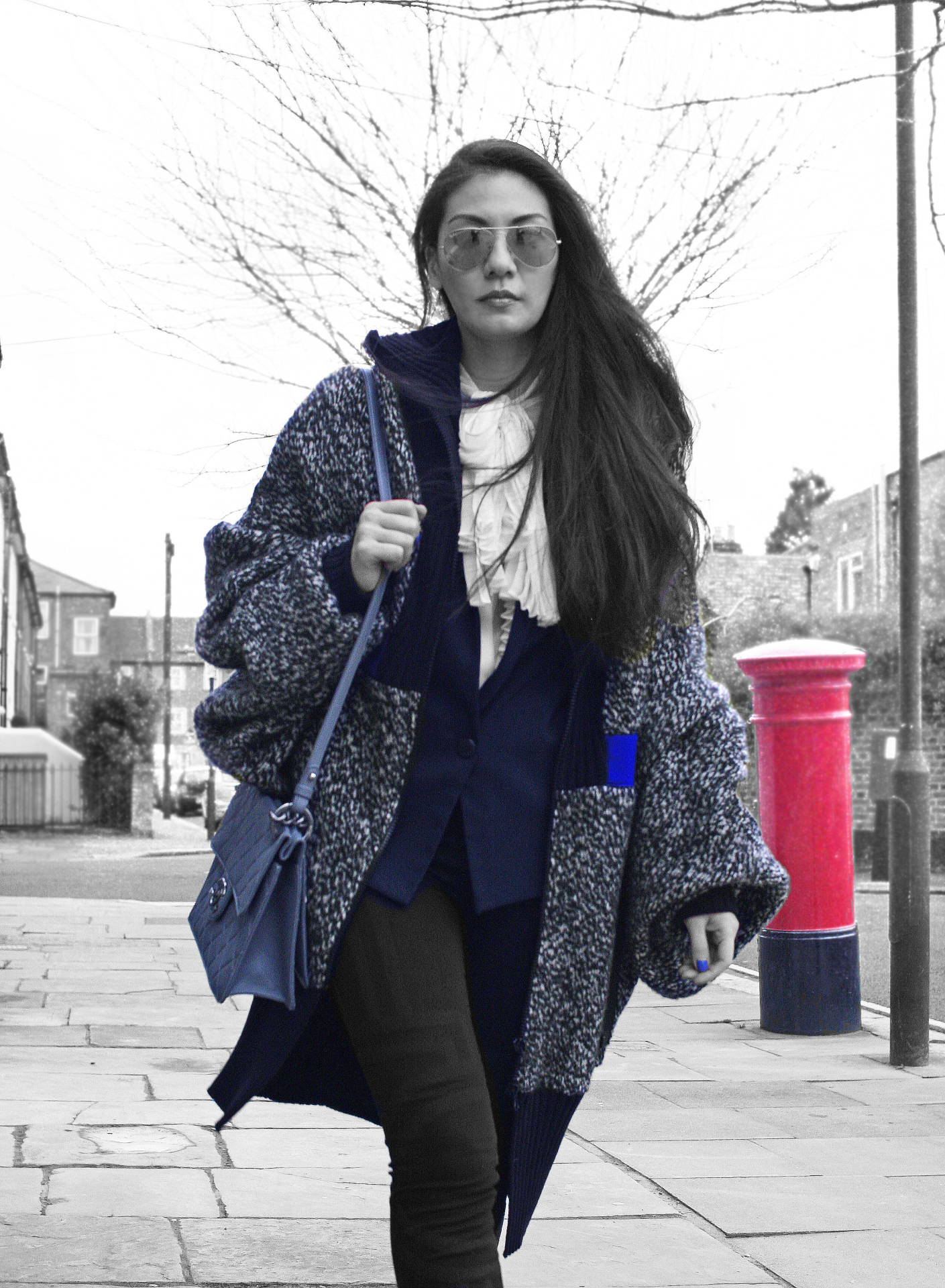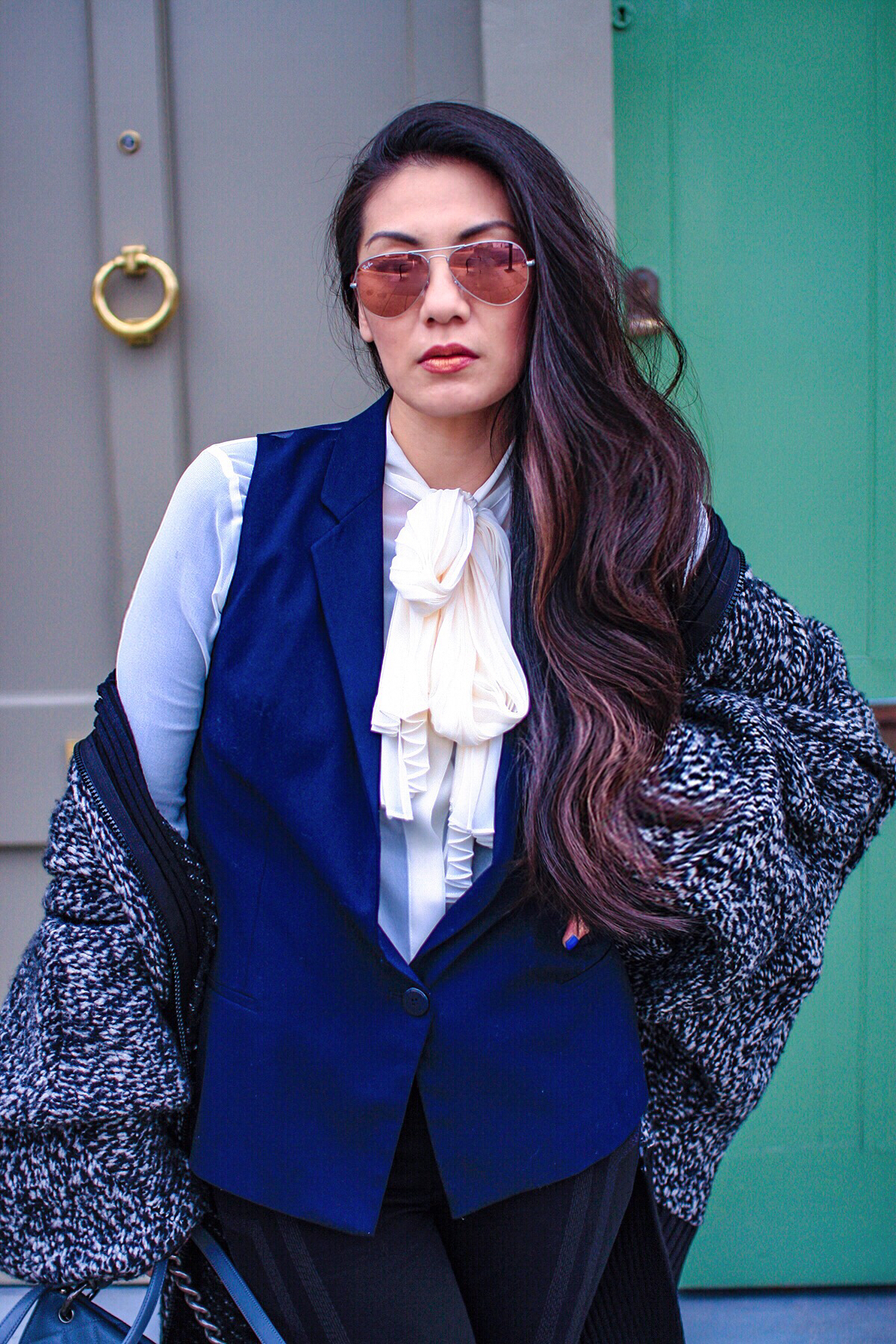 shop my looks (or similar styles)
outfit one
Blouse- Ella Moss
Vest- Alberto Makali
 Shorts- Sylk (similar style)
Tights- Uniqlo heattech
Trenchcoat- BCBG (similar styles)
OTK Boots- Vince Camuto
Handbag- vintage YSL Cabas Chyc Bag
outfit two
Blouse- Michael Kors
Undershirt- Uniqlo heattech
Vest- Zara (similar style)
Jeans- J Brand
Cardigan- Aviu (from 202 London)
Shoes: Tod's
Handbag: Chanel