I love hoodies. LOVE them. Growing up in LA, it's almost inevitable to own one or ten of them. Some people feel that it's not as versatile because it's athleisure or too casual. Well, I'm here to show you all the different ways I wear a hoodie. Namely, 5 different styles that you can easily do with your hoodies!
This first style is the athleisure street style that we are all very familiar with. After all, what's more comfortable than this type of outfit for flying long-hauls or running errands around the city?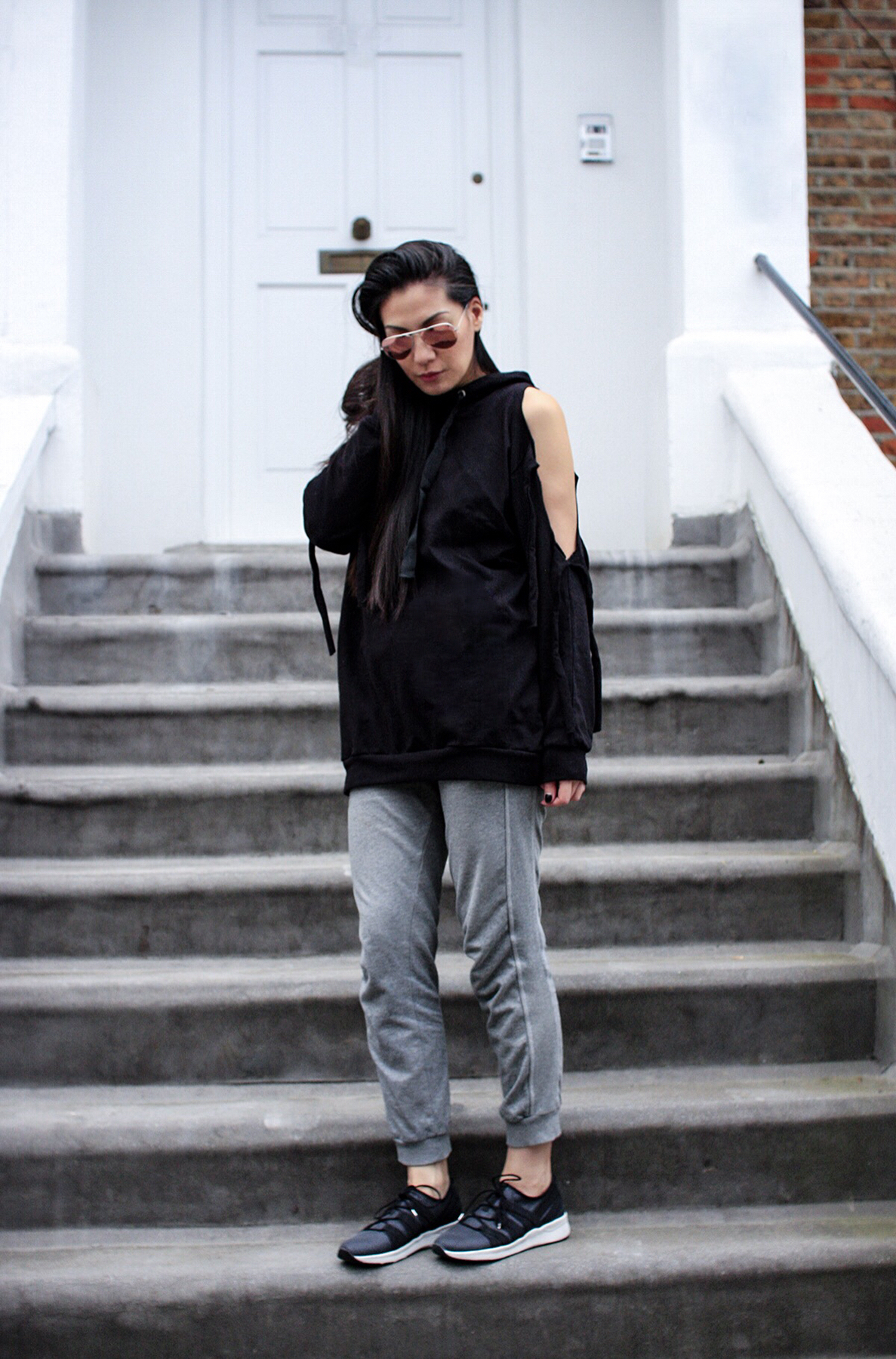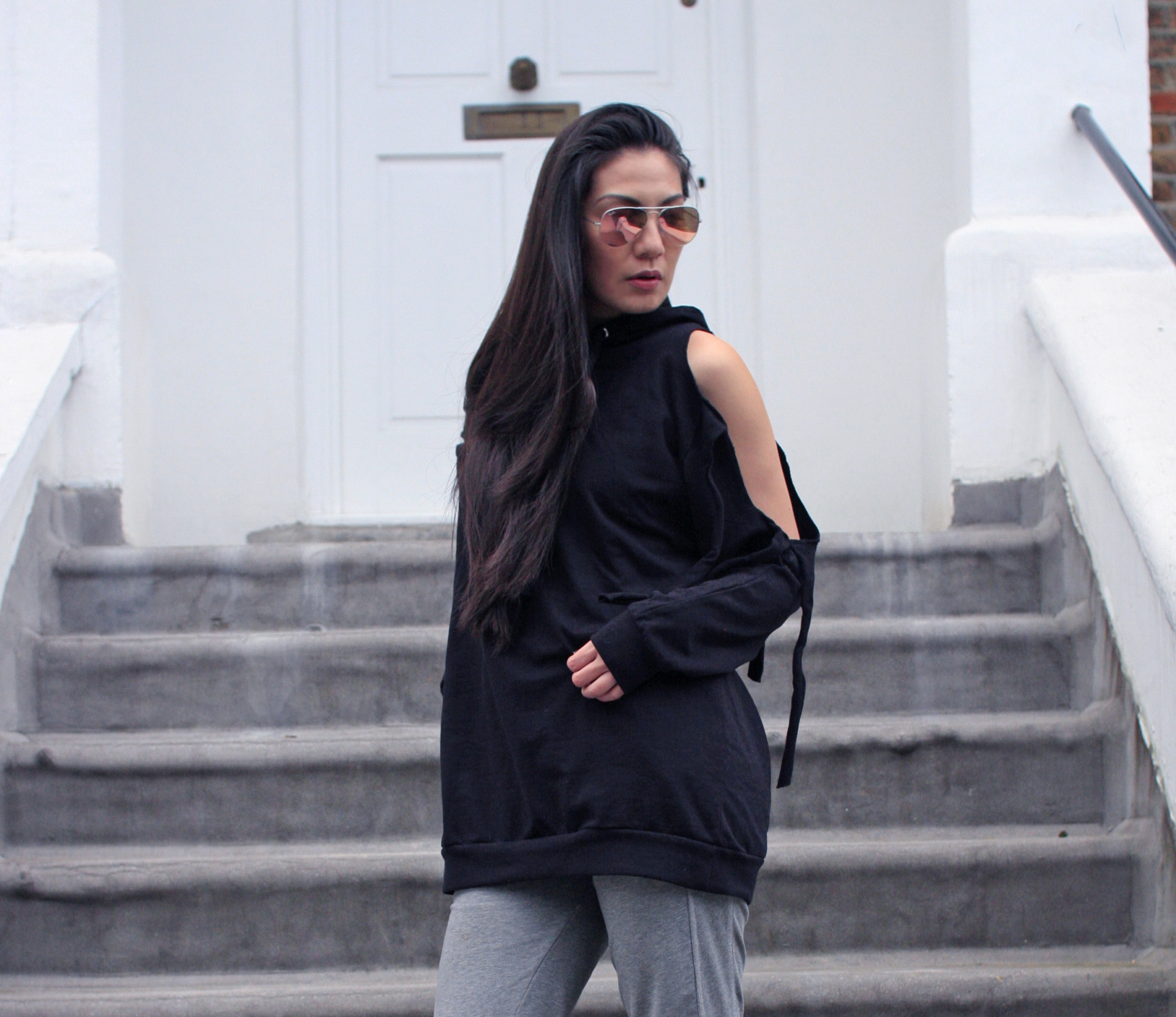 This second look is a bit more playful. I've styled it with a flowy pleated midi skirt to give it a more "girly" look. You can wear heels with it for a glam feel, but I paired it with some metallic trainers for a walk-friendly outfit.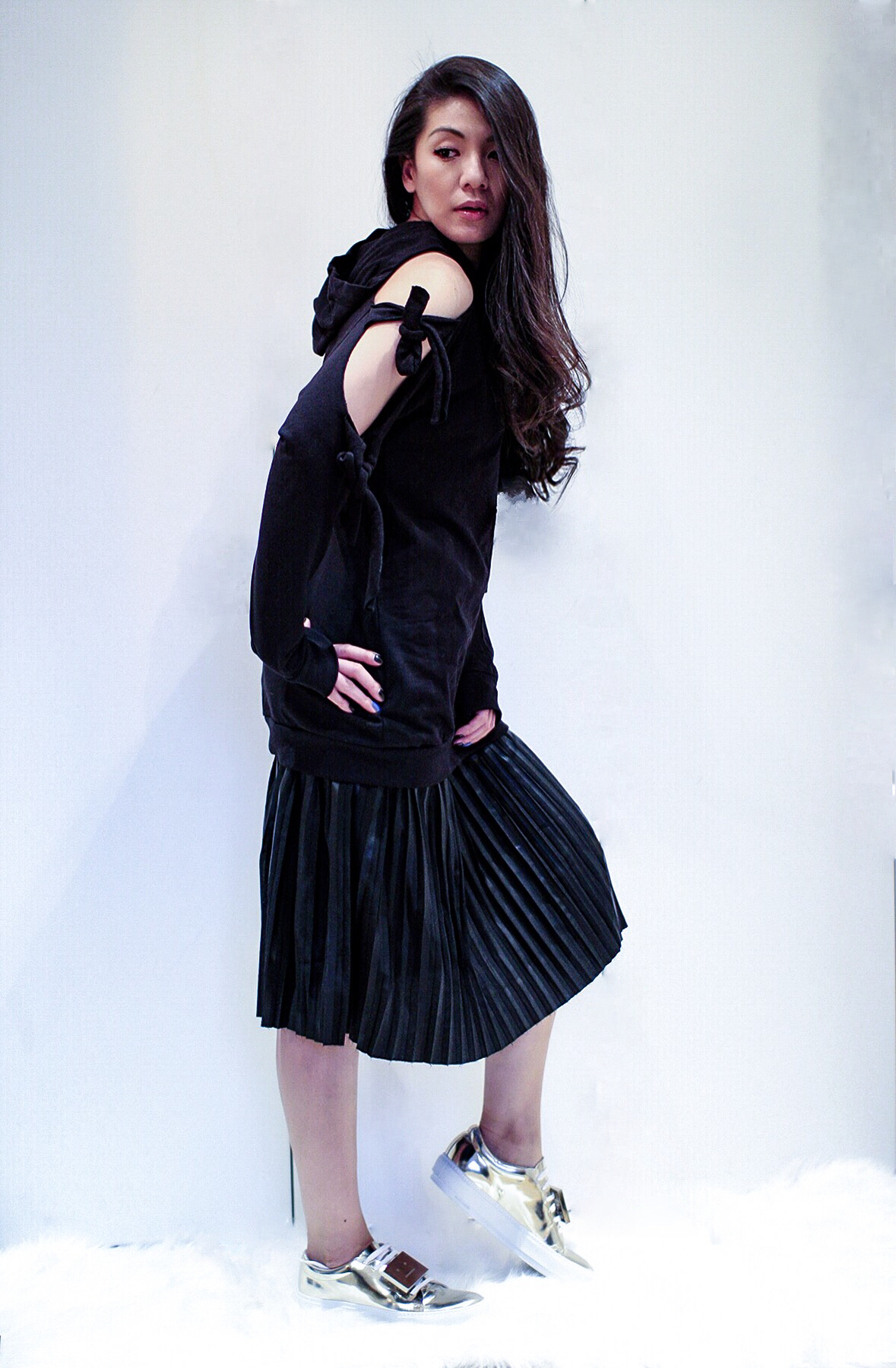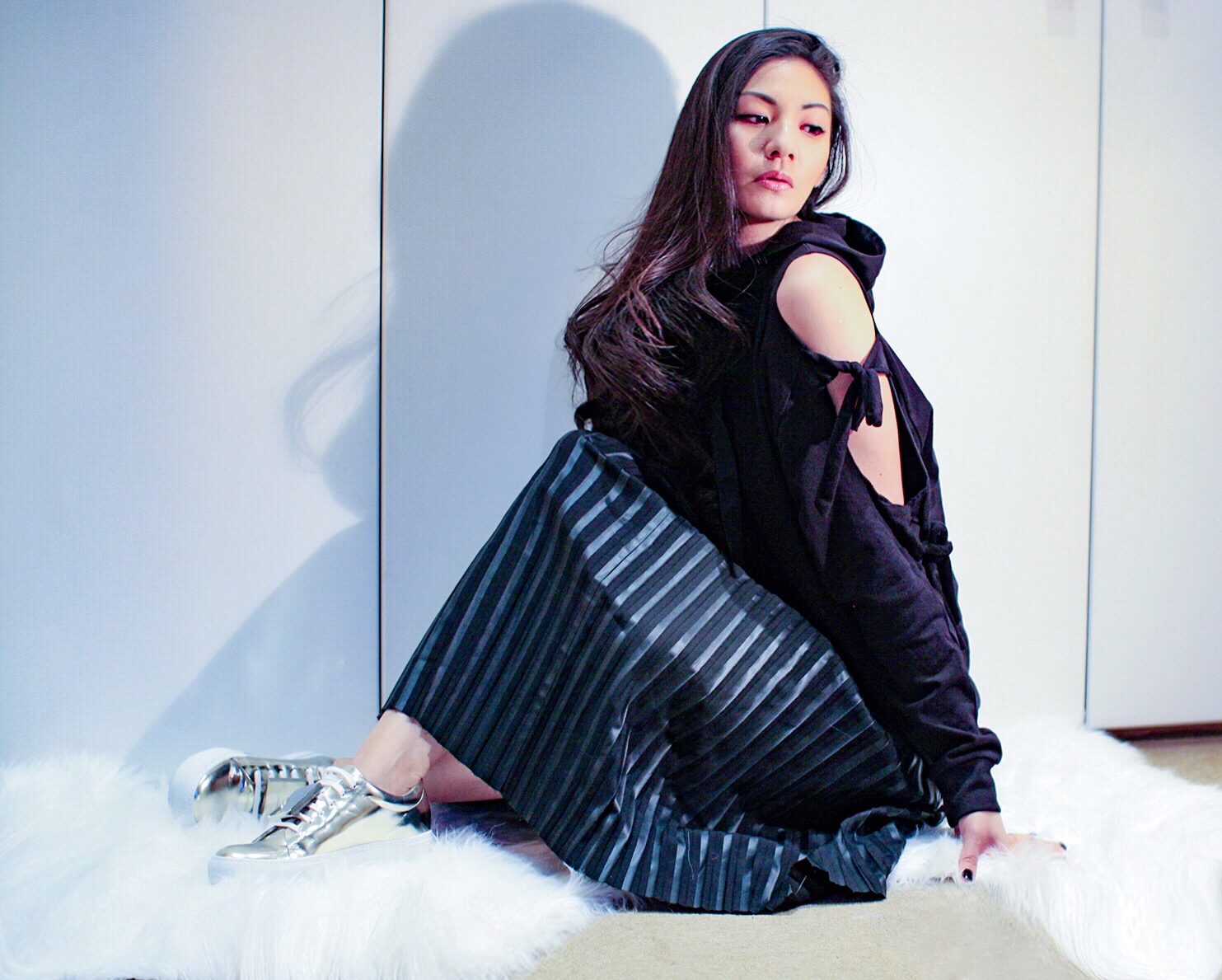 The third look is a pop of color, casual but presentable. I styled it with slate colored denim, purple shoes, with a printed purple scarf.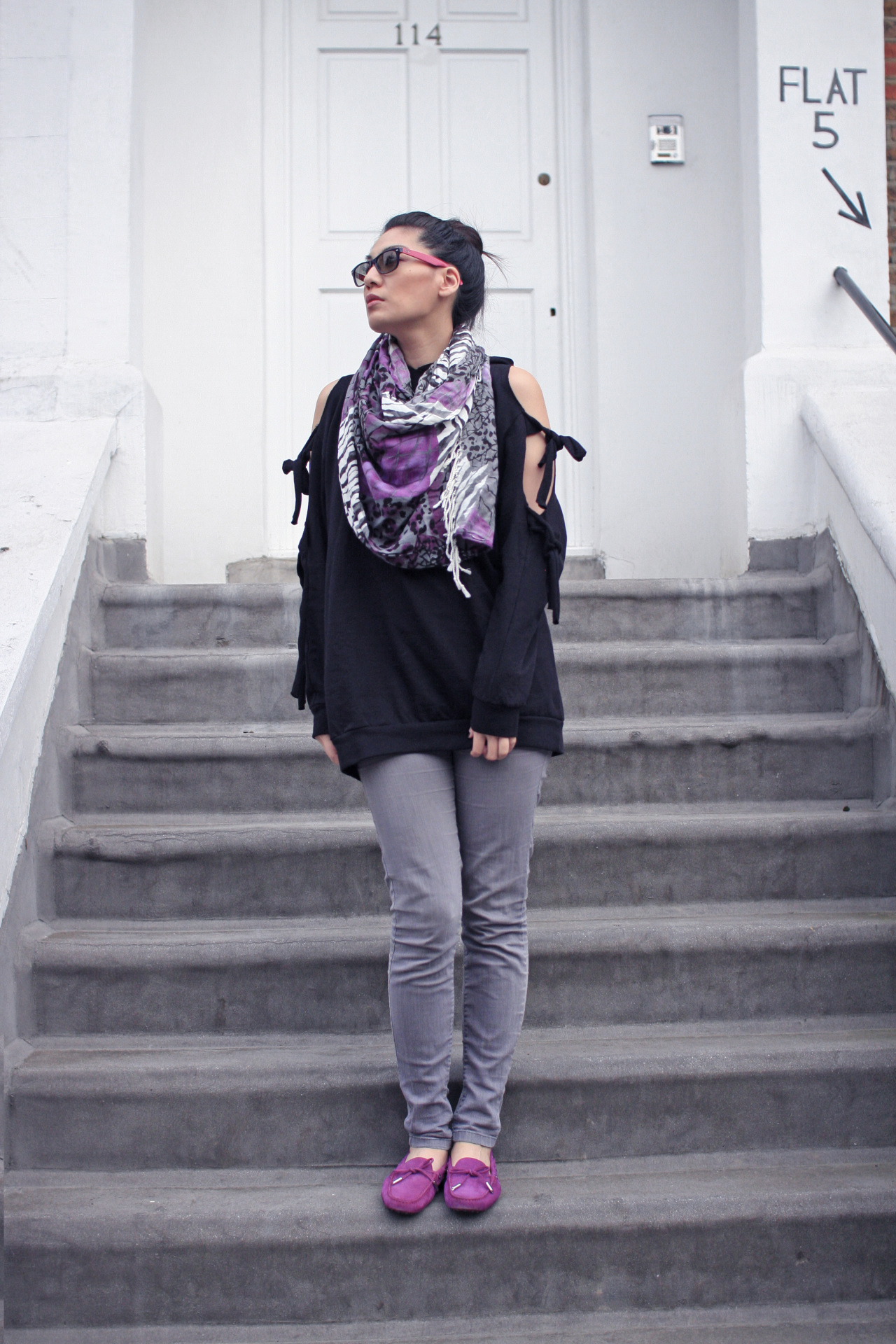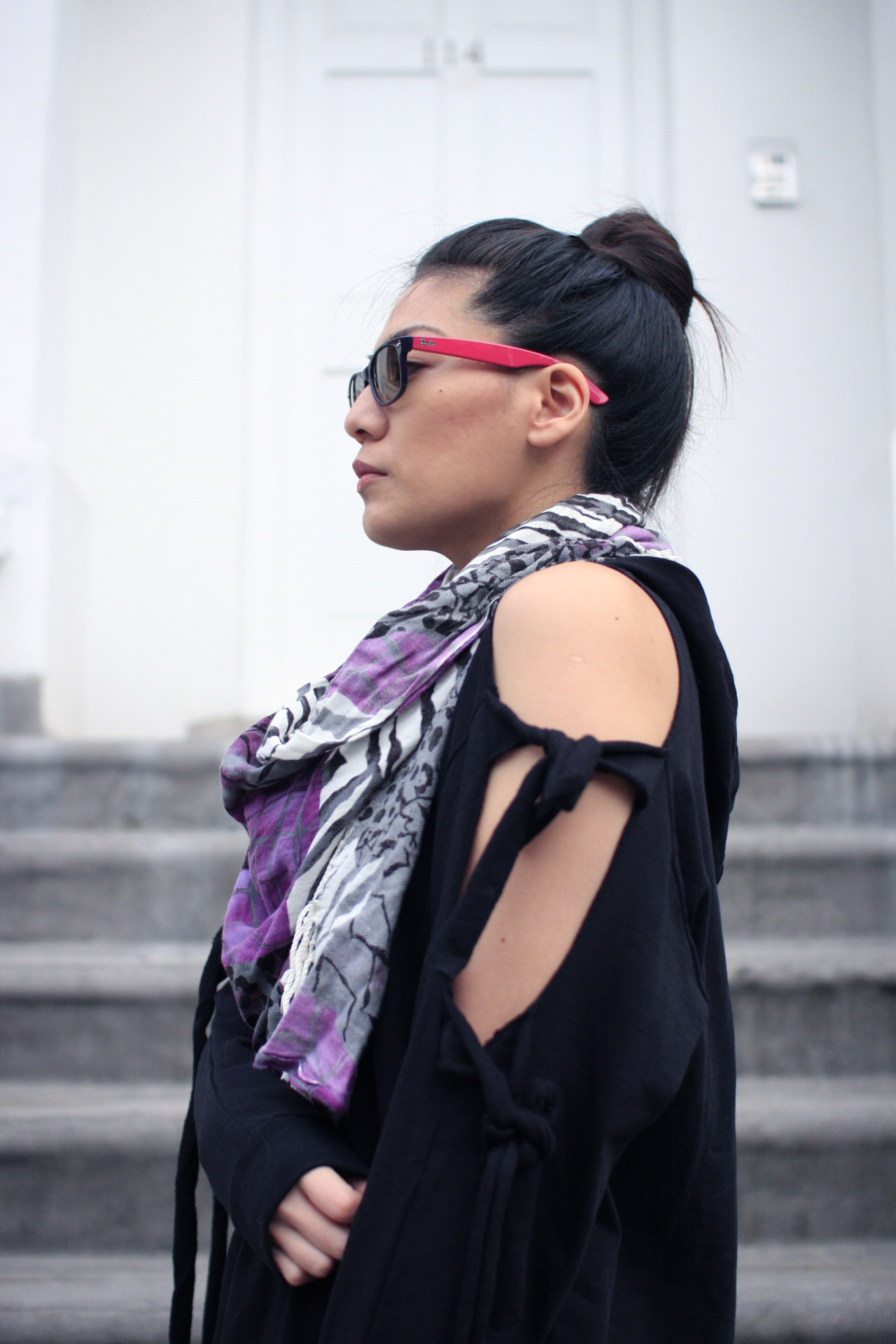 The fourth look is a bit of fun for me, as this is the sort of outfit that gets looks from people. But, I don't care. I layered the hoodie with a thick wool vest, shorts, and thigh high boots. I love this fun, attitude-ish style. I dare say that this my favorite look of the five.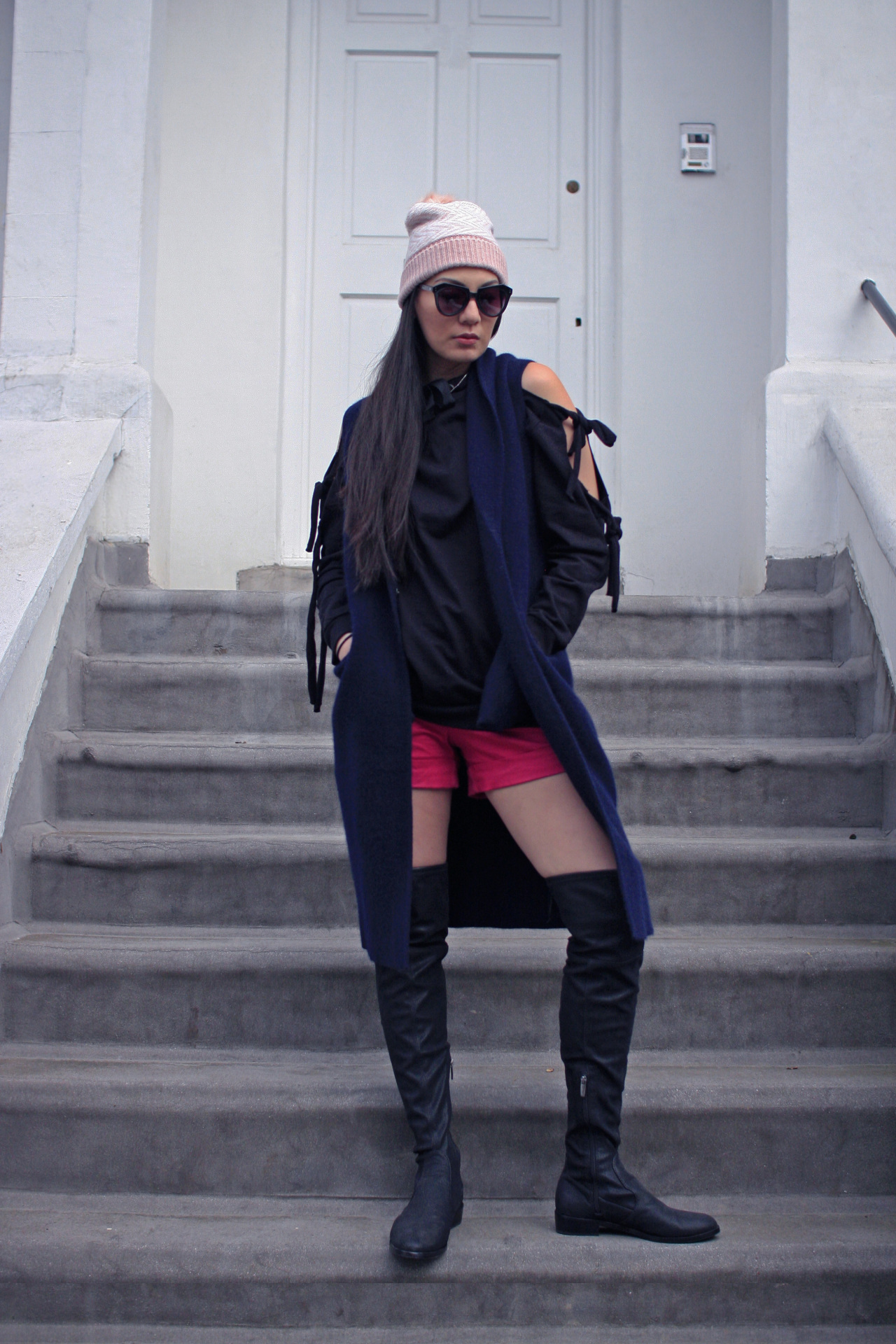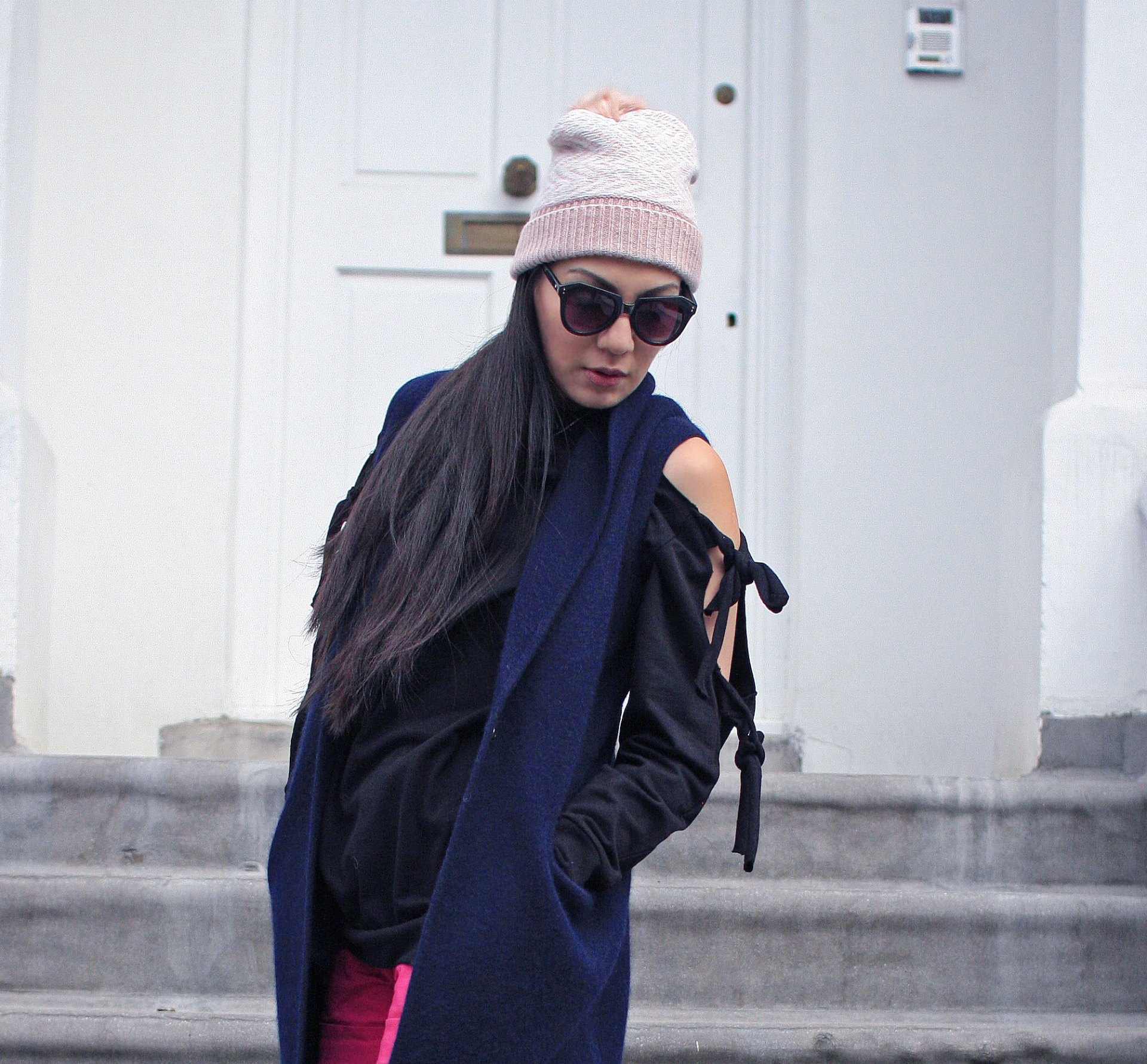 The last look is glam and more daring. I've taken a lovely faux fur hat, my favorite wide leg trousers, and yes… heels. I hardly get to wear heels in London, so when I do… I try to make it worth my while.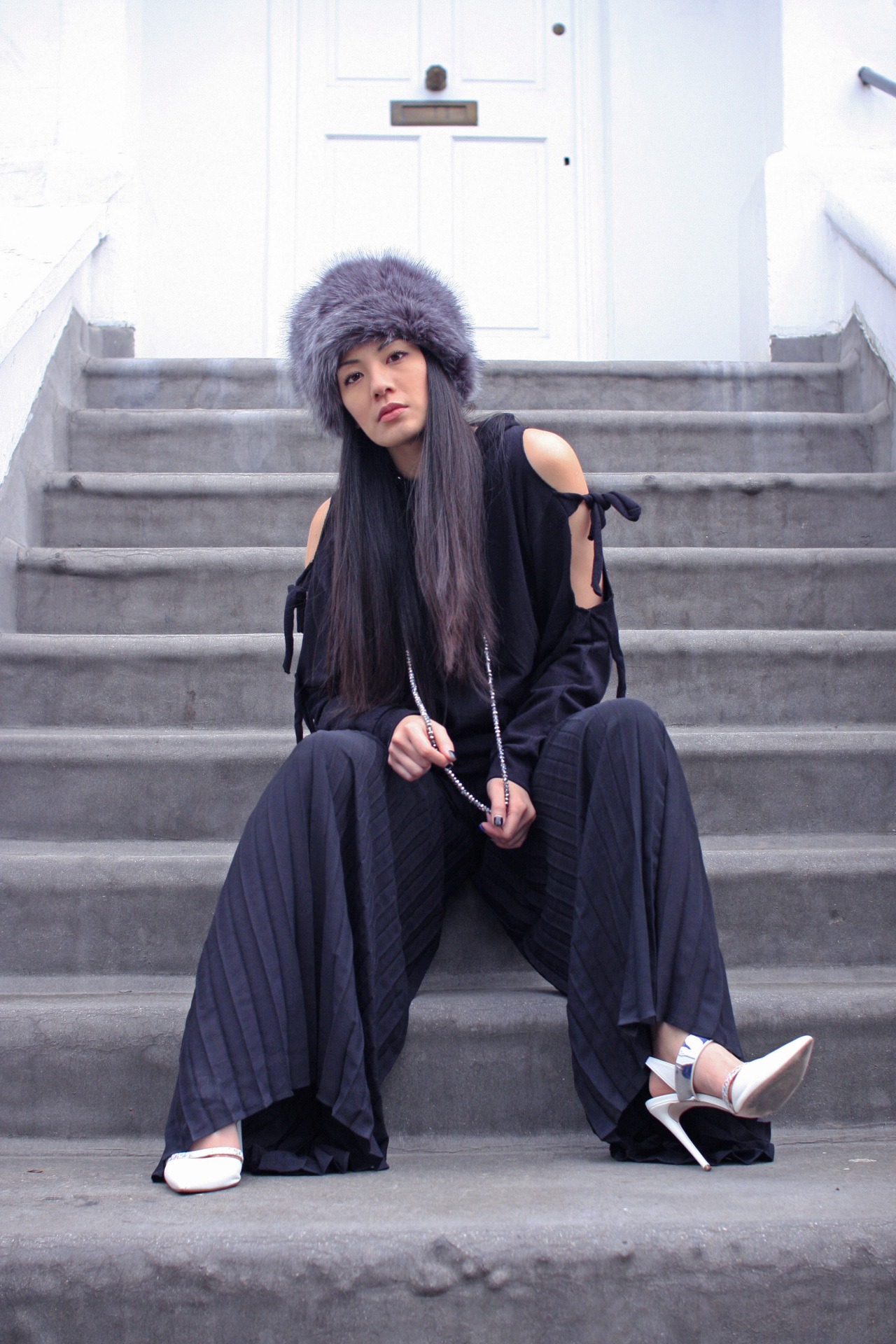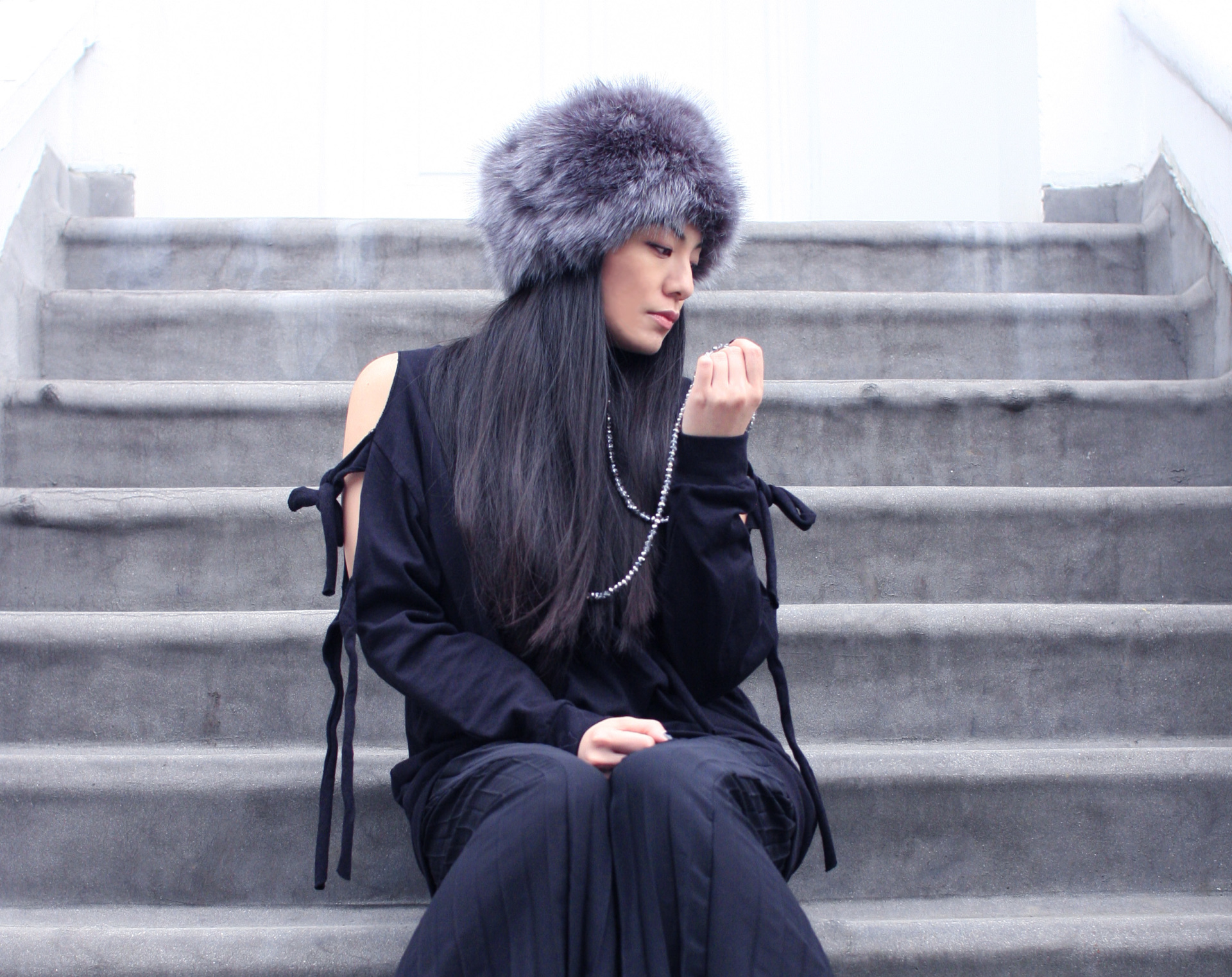 I hope you've been inspired to get creative with your favorite hoodie!
My hoodie: Asos
Look 1
Sunglasses: Ray-Ban
Joggers: Superdry
Trainers: Easy Spirit
Look 2
Skirt: iRoo
Trainers: Acne Studios
Look 3
Scarf: So Nice
Shoes: Tod's
Sunglasses: Ray-Ban
Look 4
Beanie: Asos
Vest: Custom-made (similar styles)
Shorts: Calvin Klein
Boots: Vince Camuto
Sunglasses: Perverse
Look 5
Faux Fur Hat: (similar style)
Palazzo Pants: Zara