It is really really cold right now in London, freezing! An LA girl like me is NOT used to the weather and so I am still adjusting. As to my wardrobe, it's still adjusting as well. A few days ago whilst browsing on one of my favorite e-commerce sites ASOS, I came across this cute little hi-low hem dress for £11. Yes please! However, upon receiving it, I realized something. I cannot wear dresses like this in this weather.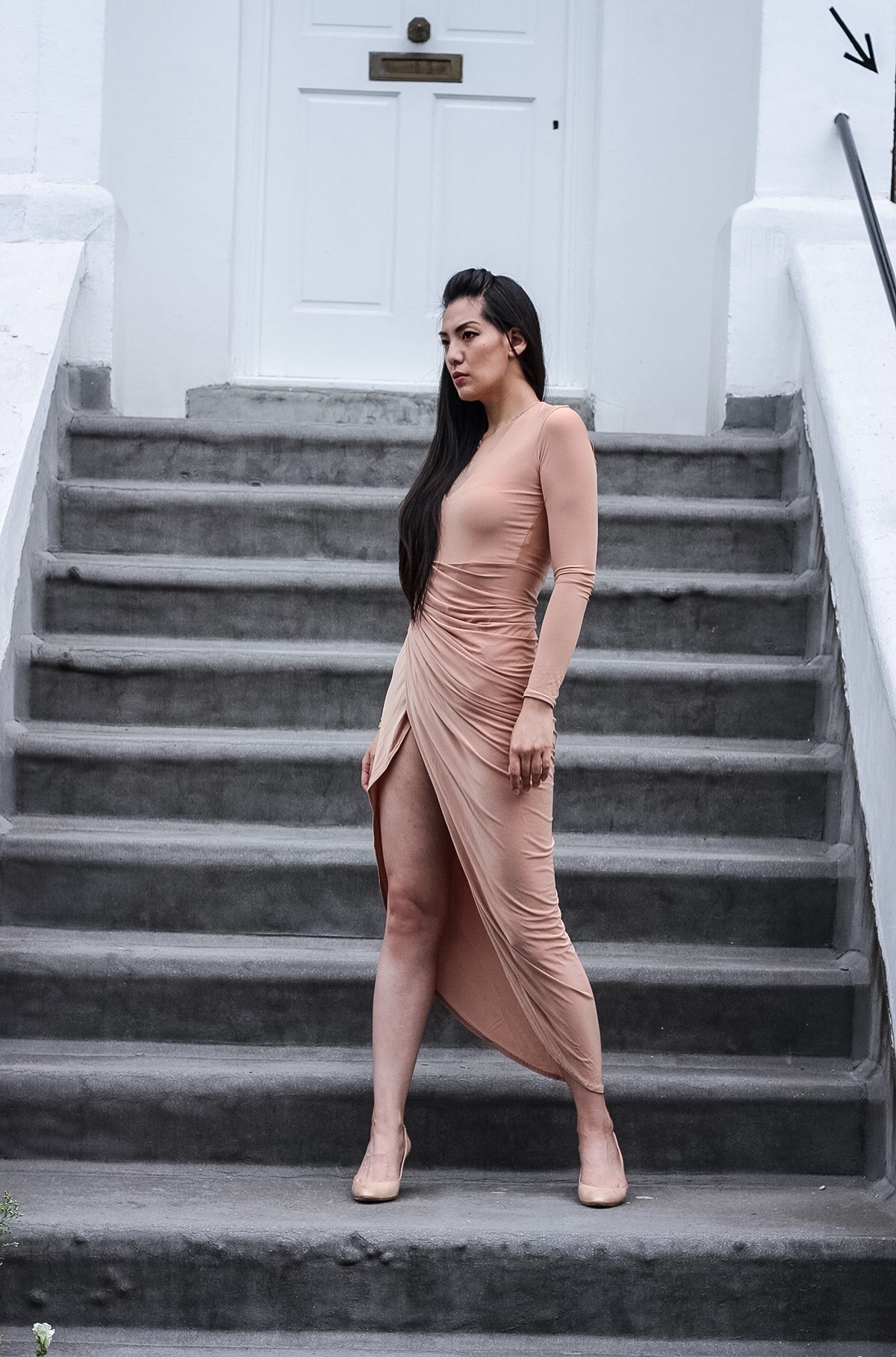 However, knowing me, if I DO NOT wear this dress as soon as possible… it will sit in the back of my closet and be forgotten. So, even though this dress is heavily discounted, I will have ended up wasting £11. (sad face) So, I did what I always do. I found a way to wear it anyways.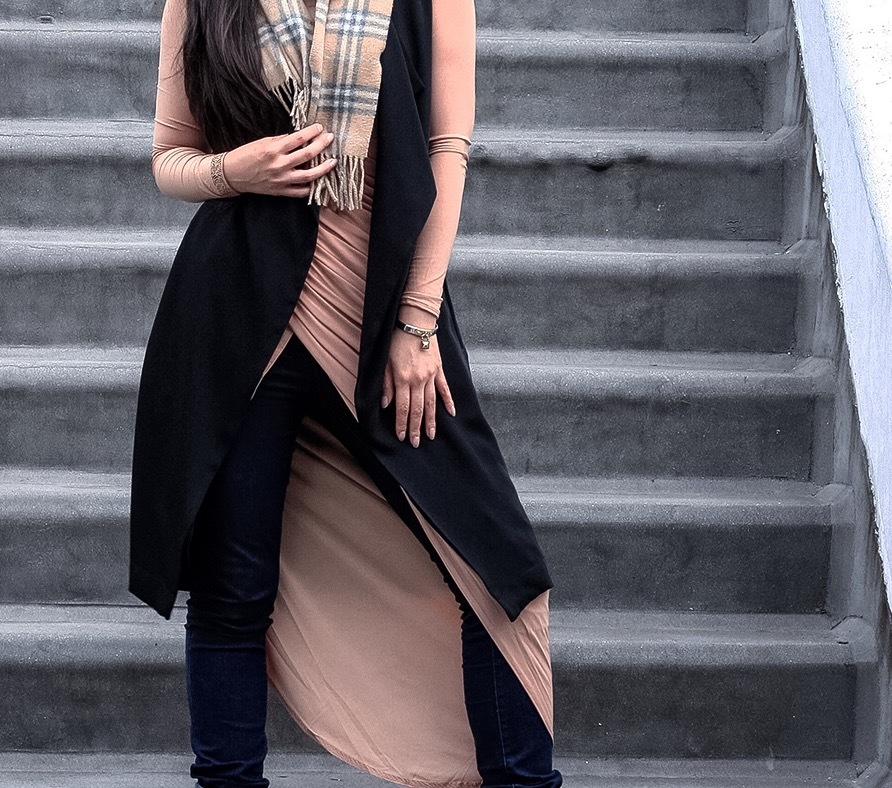 If you have a dress that has a really high slit or hem like this one, the trick is to wear it like a hi-low shirt.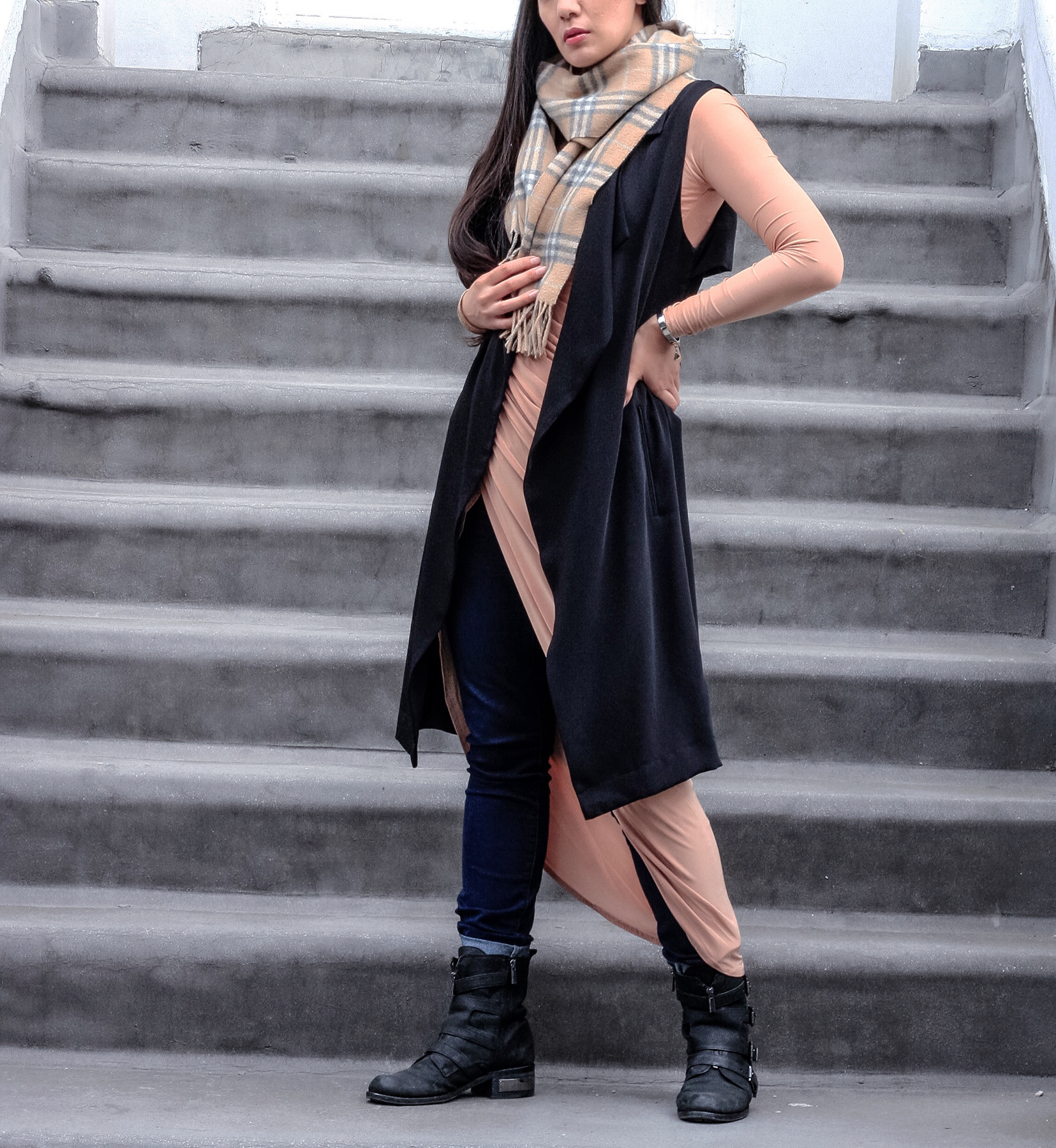 I layered it with a long vest, jeans, boots, and a scarf– and voila! Now I have a really cute shirt that can also be worn as a dress if I wasn't so afraid of this weather~~
Dress: Asos
Vest: Topshop
Scarf: Burberry
Boots: Vince Camuto
Pumps: Jimmy Choo