I was recently asked, "Where do you find your inspiration or style?" To be completely honest with you, the answer will seem a little bit ambiguous. Because, my answer is: Everywhere. My eyes are always subconsciously searching for colors, shapes, and textures. I can see a pattern or texture on the floor, and want to see it on a shirt. I'll see a color in someone's eyes, and then think how great it will look on a scarf. Inspiration is everywhere, if you're willing to look. I don't follow every trend, because I know not everything will suit me… my likes and dislikes ebbs and flows with my ever evolving lifestyle, so there's never really an actual box I fit into.
Take this outfit for example, I passed by a festive house with stars that lit up and disappeared and was obsessing about these stars. I thought about how great subtle stars would be in an outfit. The minute I saw this shirt, I knew I had to have it. The ruffle details are a bonus, and works to slim the arms' silhouette.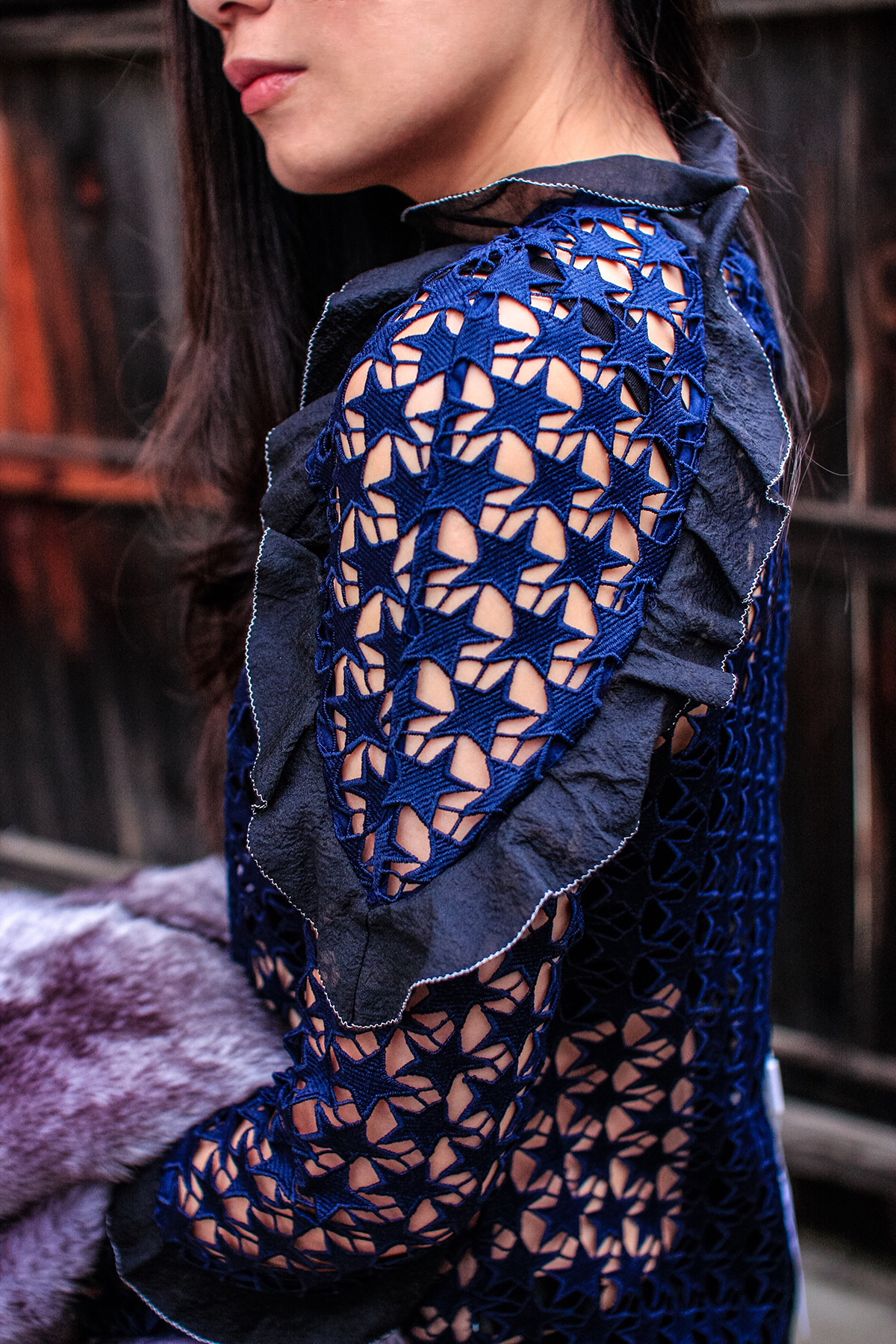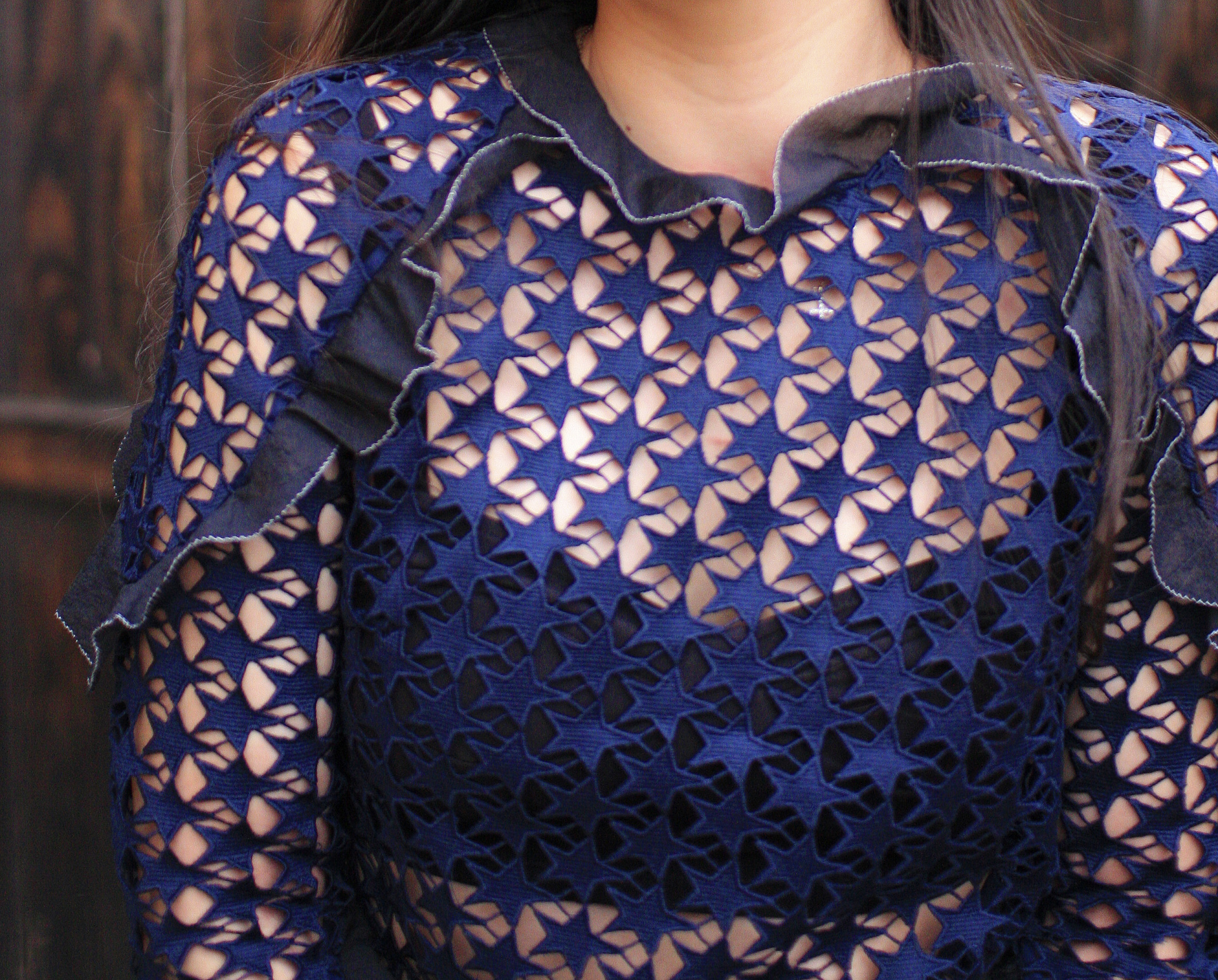 The embroidery detail of this blouse makes it quite a "breezy" choice, so it makes sense to have a really warm coat. My faux fur coat is the perfect addition to carry around when the temperature drops.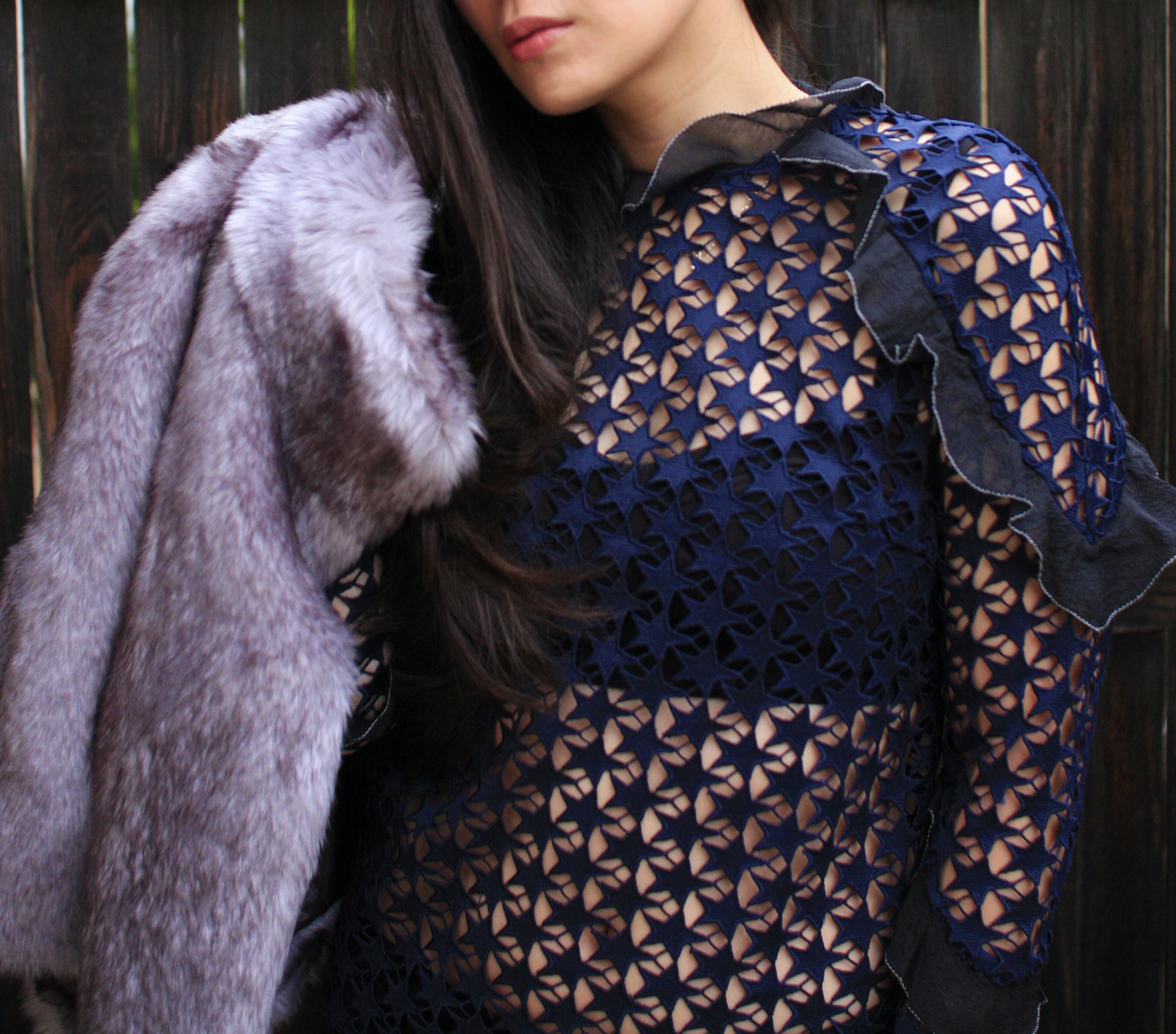 Pair it with a pair of bright purple suede loafers and the outfit is complete~ The stars are subtle in pattern, and the jeans have the texture of a wall I once saw and it got stuck somewhere in my visual memory.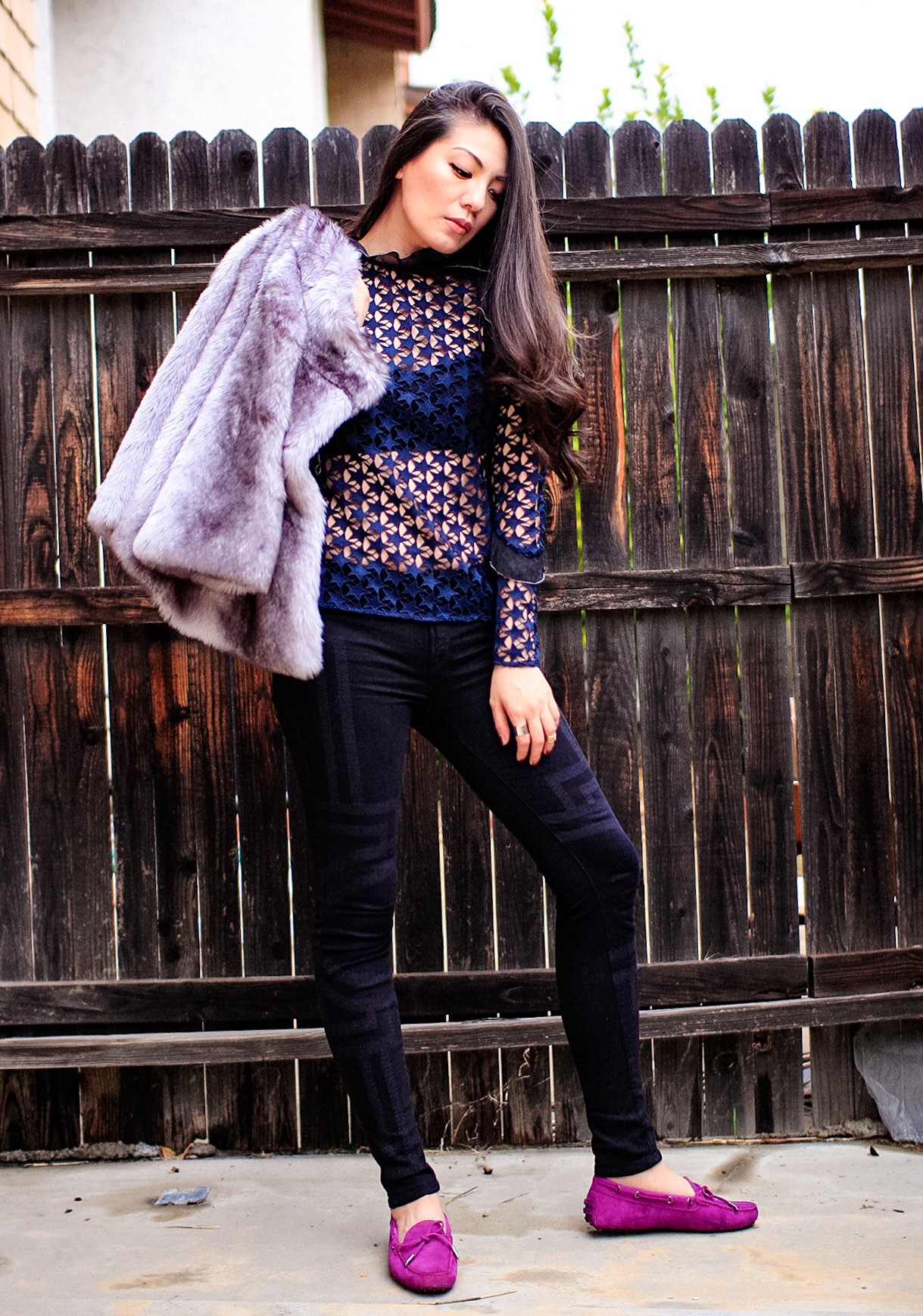 Have fun finding your inspiration!!
Shirt: Self Portrait
Jeans: J Brand
Coat: Calvin Klein
Shoes: Tod's