Fall and Winter's favorite shoe is definitely the over the knee boot, also known as the OTK. Unfortunately, one small misstep and you'll end up looking TOO sexy, if you know what I mean haha~ I prefer to always wear it without showing too much skin. A sweater and shorts is my favorite way to pair with these beauties.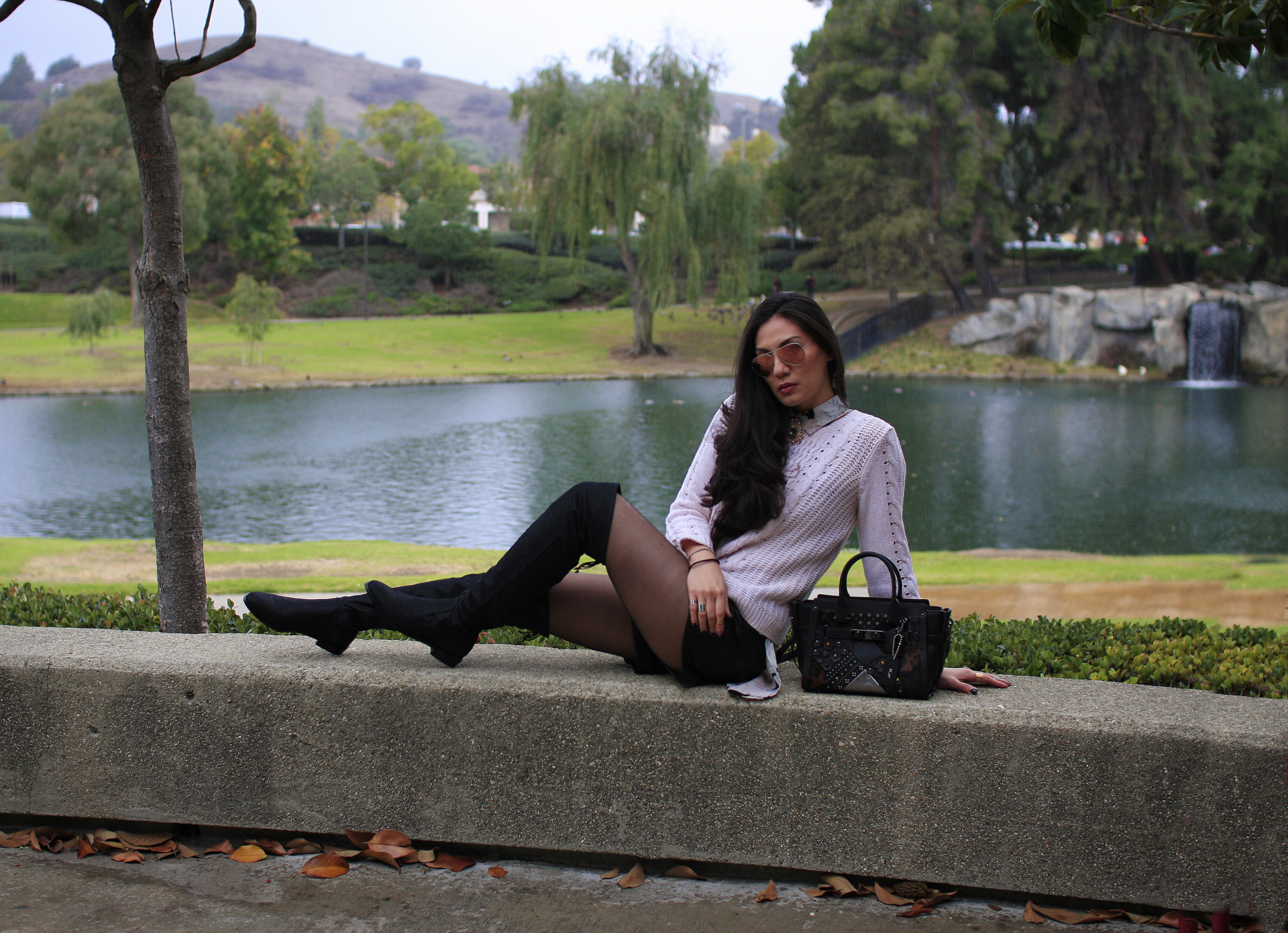 Pair the sweater with a collared shirt and a brooch, and voila! Super femme!!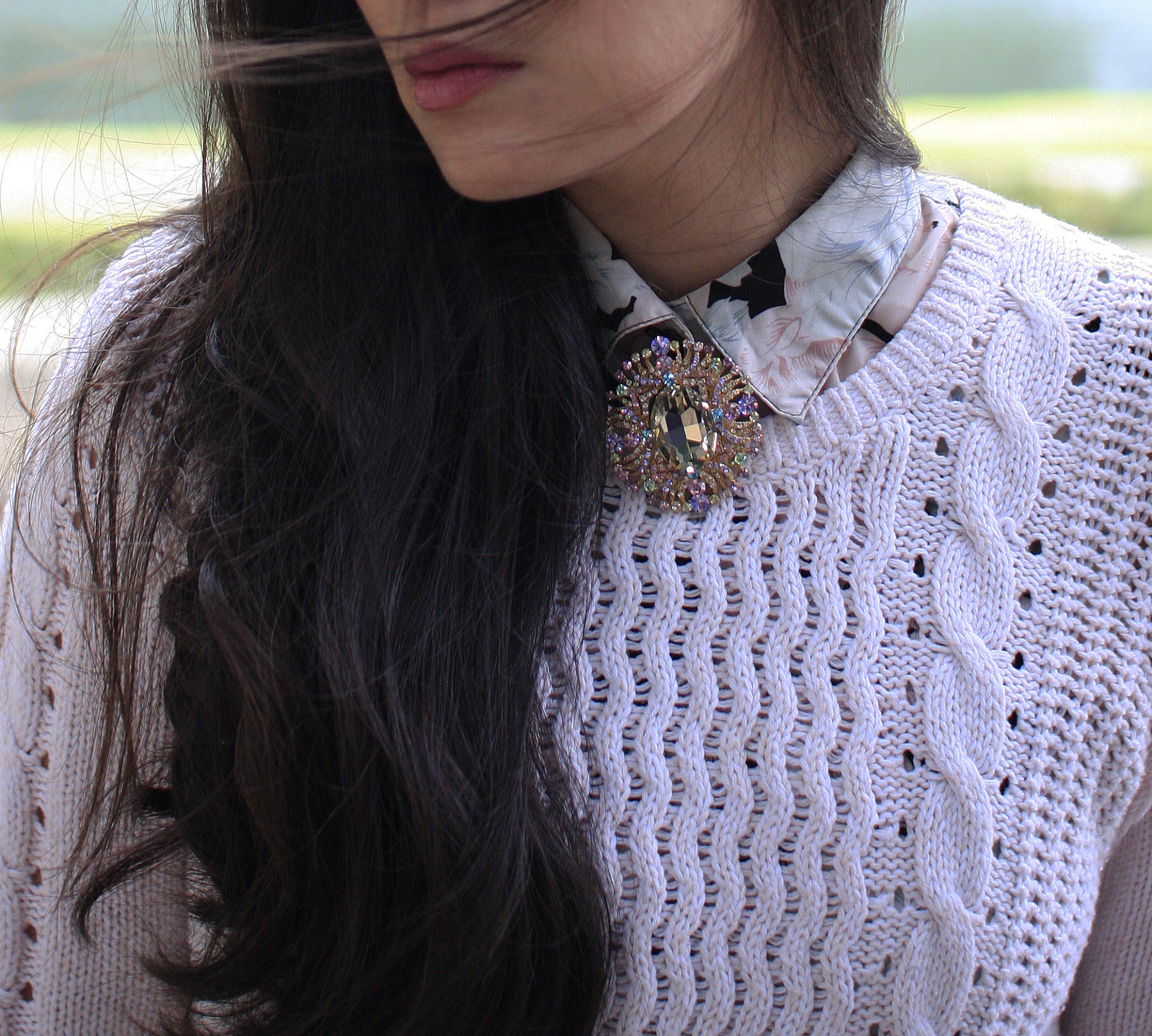 A close up and detailed look of the boot…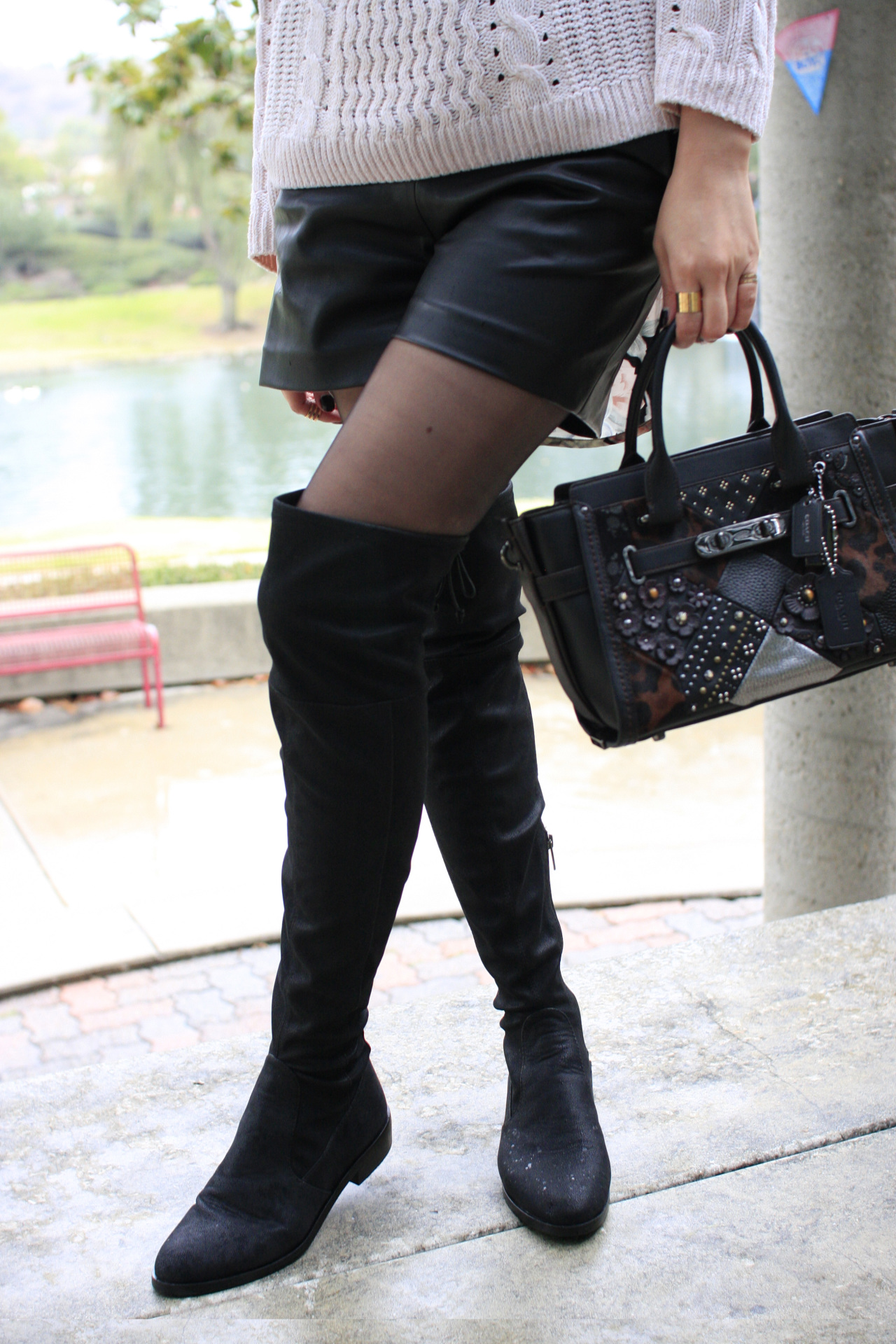 Flip it around and you'll see why the lace up back detail of these boots are the best part!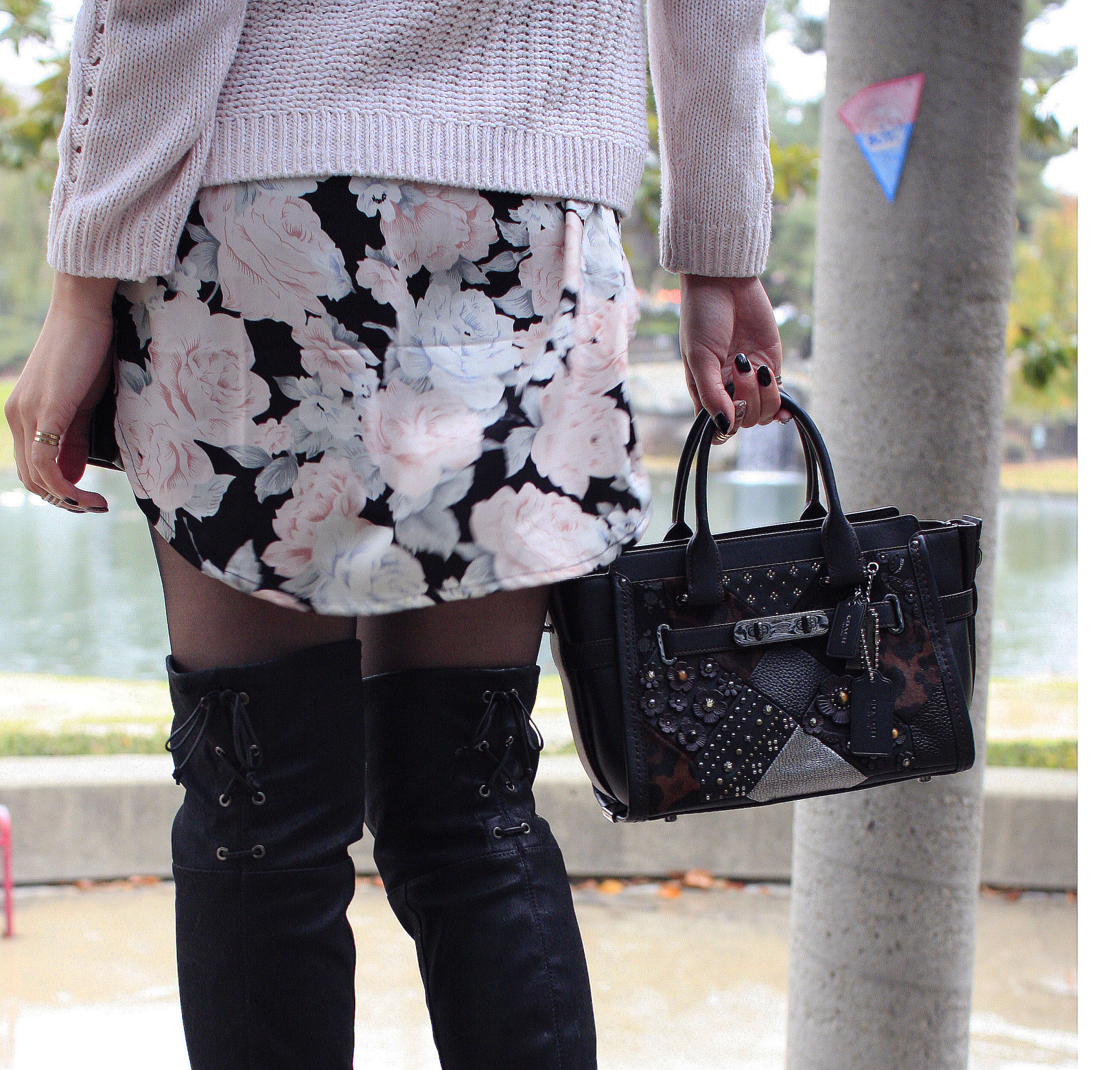 Hope you get some ideas for this season's favorite boot trend~
Boots: Vince Camuto
Shirt: Mink Pink
Sweater/Jumper: H&M
Handbag: Coach
Shorts: Claudie Pierlot
Brooch: Vintage