I have heard many of my friends say that they love cold weather, but don't know how to dress to keep warm and cute without the bulk. Well… I happen to have a few tricks for this, and they're quite simple but work like a charm!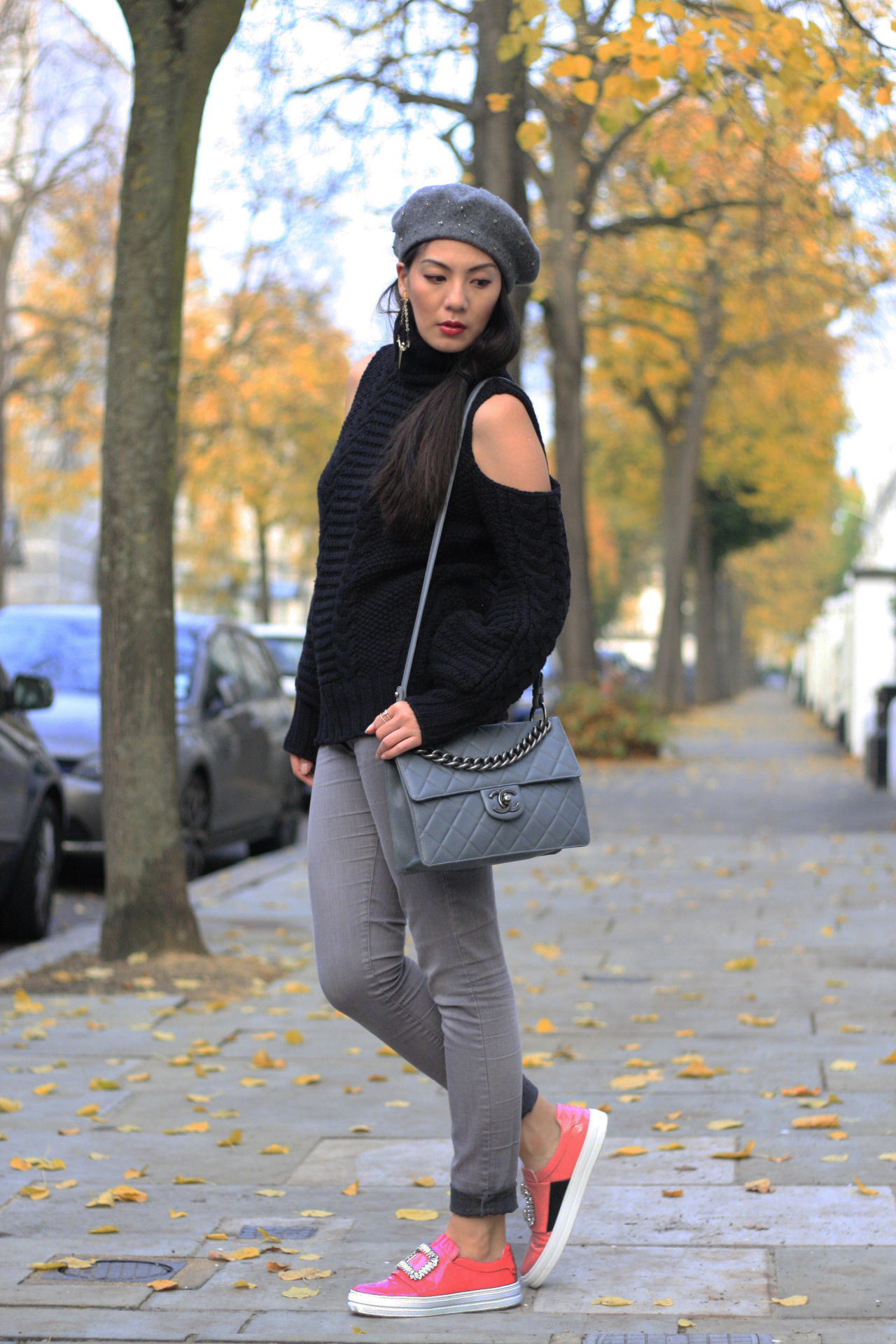 1. There is a Chinese saying that I grew up with, akin to saying : "An apple a day keeps the doctors away." My mom always told me, "Protecting your neck, will keep the doctors away." She is a big believer that a scarf or turtleneck is just as important as taking your daily supplements in avoiding the cold. So far, it has rung true in my family. Not to mention, keeping the neck warm does help to keep YOU warm~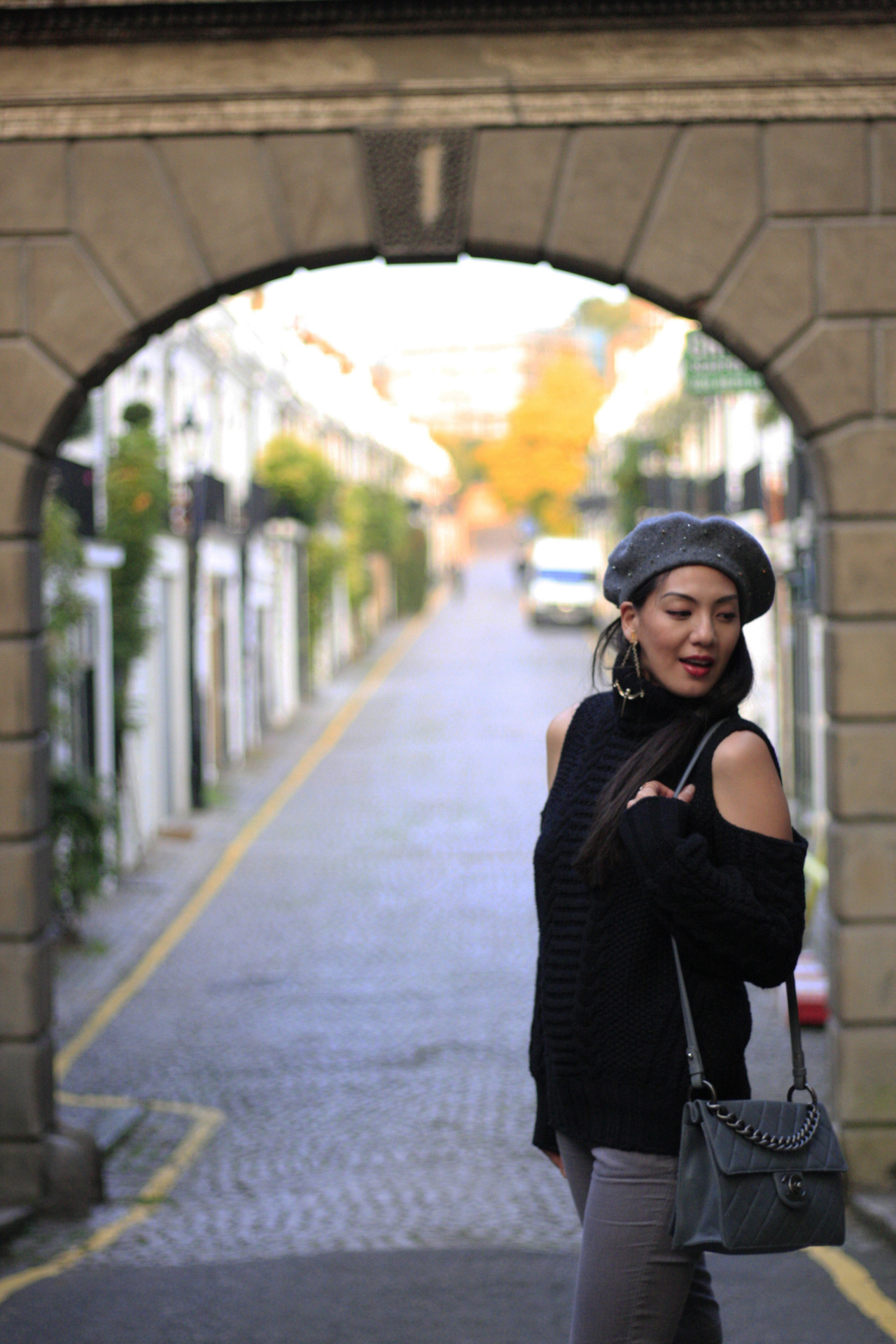 2. I think this one goes without saying, but keep your head warm. An absurdly large amount of heat escapes through the head, and I still do not understand why so many people refuse to protect their head when temperatures start to drop. It's incredibly cute and functional!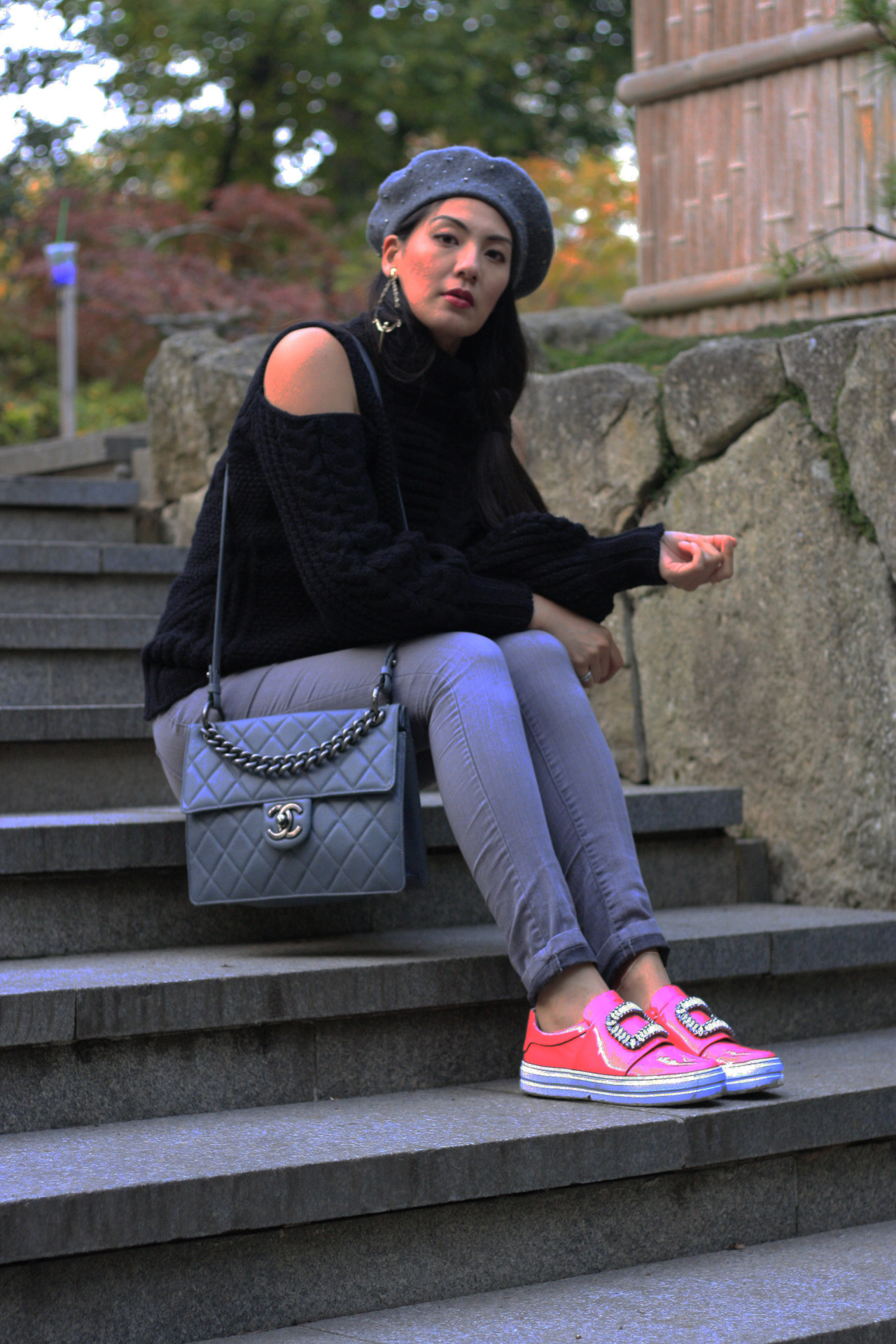 3. NO open-toe shoes. I think this one is mainly for my LA friends, who refuse to think that there is a time when open-toe shoes should not be worn. There have been more than one occasion when I heard a friend proclaim how cold they are, and when I look down at their feet, what do I see? Warmth escapes from the feet as well, so if you don't want to start wearing boots yet… I still recommend not exposing the poor little piggies.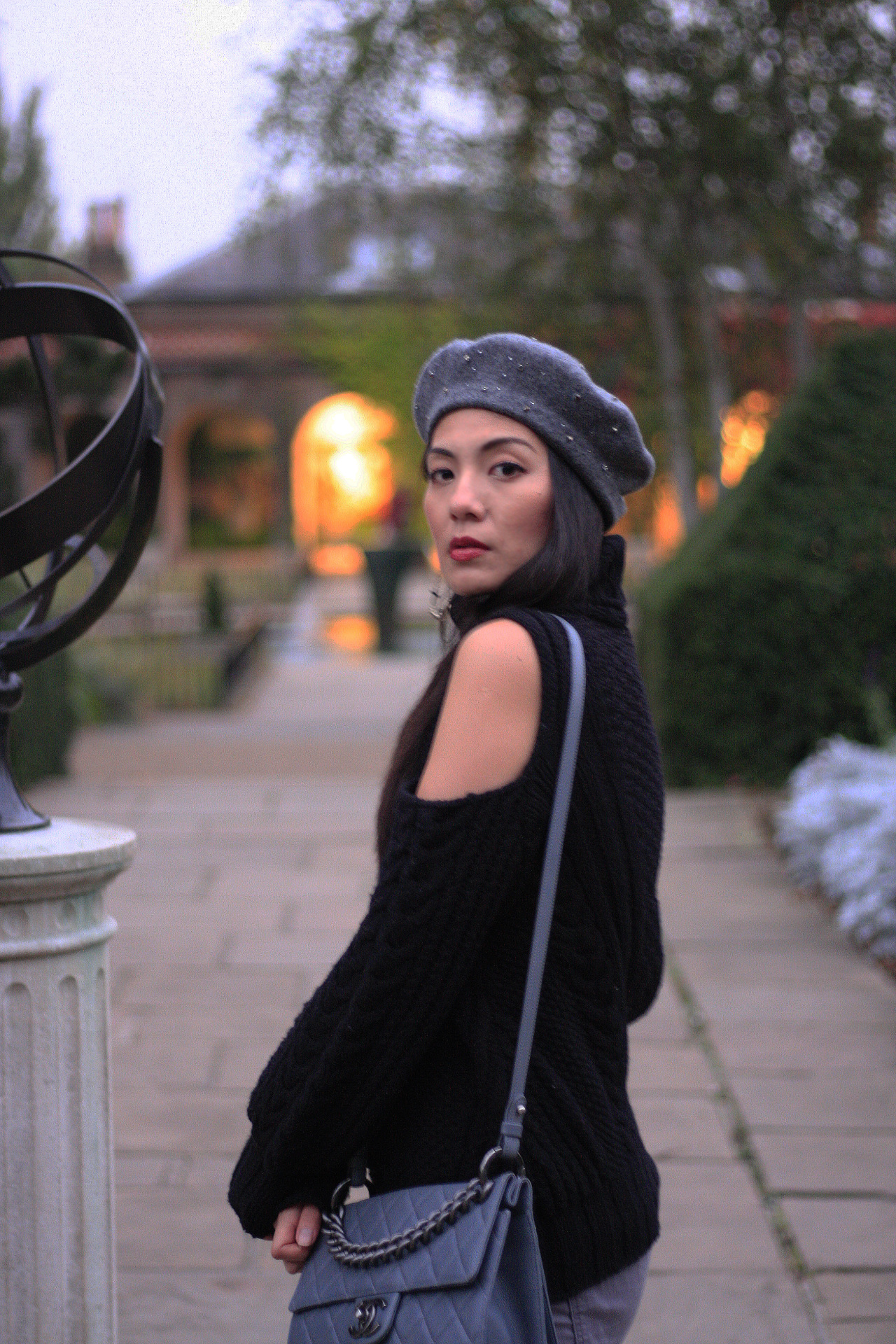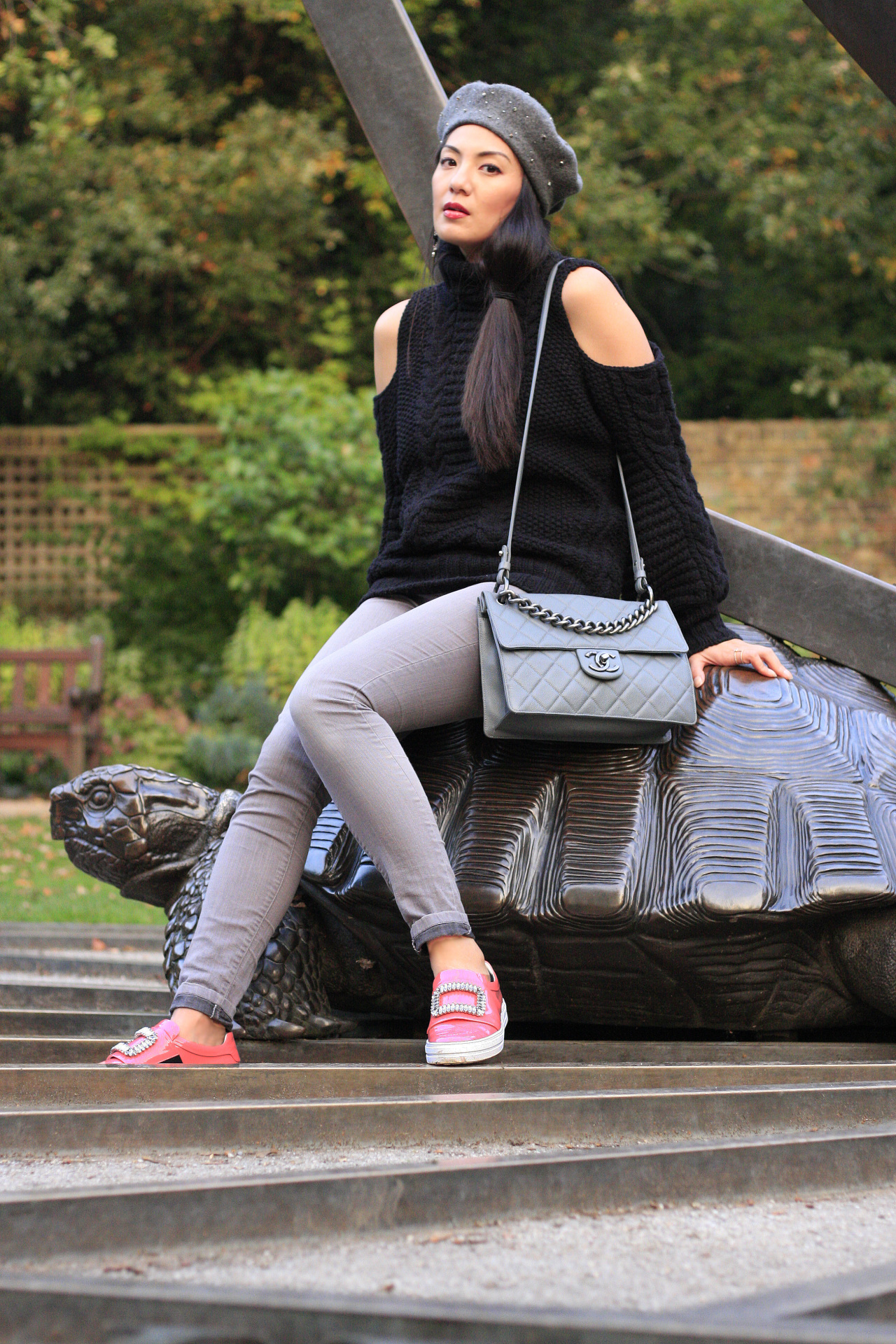 4. Last but not least, layer underneath. This is the best defense against the cold for me. You can't tell, but I have two layers underneath my sweater, and tights under my jeans. When I was younger, I would laugh at anyone who even suggested such absurdity. But, spending my days in London have taught me that keeping warm is never a joke. And when done expertly, no one can even tell (not that it's shameful, but it's always nice to look nice and not bulky)… that cold shoulder hardly bothers me when I have so many insulated layers on underneath!
Keep warm and stay cute!!!
Sweater: H&M
Beret: Zara
Handbag: Chanel
Shoes: Roger Vivier
Layers: Uniqlo Heattech